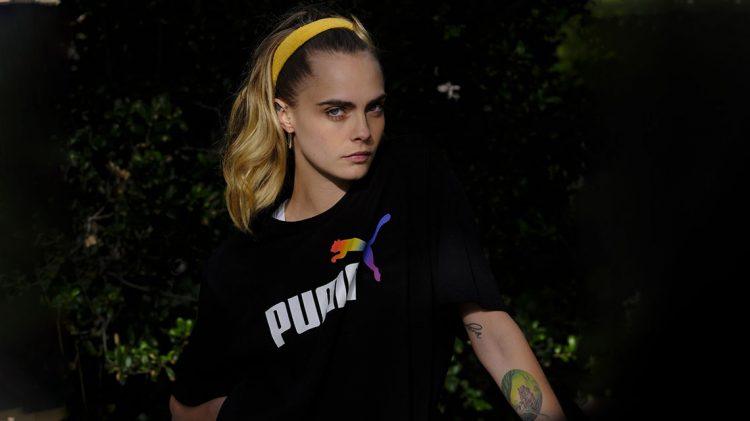 FROM PUMA
WITH LOVE
PUMA AND CARA DELEVINGNE RELEASE COLORFUL COLLECTION FOR PRIDE MONTH
June 3, 2020
PUMA AND CARA DELEVINGNE RELEASE COLORFUL COLLECTION FOR PRIDE MONTH
June 3, 2020
Pride trips may have been cancelled or postponed, but

we celebrate

either way!
We spread the message of love and unity alongside PUMA ambassador and LGBTQ+ activist Cara Delevingne with the launch of the

From PUMA with Love pack to celebrate Pride Month

.
The 13-piece lineup of brightly colored loungewear, shoes, and hoodies are made to be worn with pride, featuring rainbow designs and bold graphics. The pieces are designed so people can wear them every day, not just during Pride month. So no matter where you are or how you choose to celebrate this year, we'll be right there with you!
"Cara's active voice as a leader and a member of LGBTQ+ community made her a perfect partner to collaborate with on this pride-inspired project. It's more important now than ever to support each other and through this collection, it reminds us that we're always stronger together."
20 percent of the proceeds from the collection will be donated to The Cara Delevingne Foundation, a project of the Giving Back Fund, in support of LGBTQ+ charities including GLAAD, The Trevor Project and Mind Out.
Throughout June, Cara will celebrate Pride by engaging with fans through several exciting giveaways, surprise digital hangouts and social media activations, which includes teaming up with PUMA, the first brand account to be featured, in TikTok's #OneCommunity Live programming for a Pride discussion.