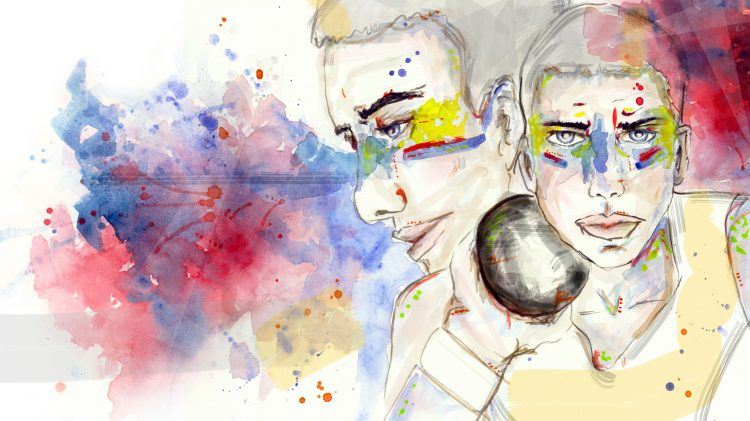 In Focus:
Ideomotor
Training
The power of thoughts
August 10, 2017
The power of thoughts
August 10, 2017
You don't believe in
the power of the mind

? Think again!
What:
Mental training describes the training of movement skills through intense imagination without the proper physical execution. In short: Let your dreams come true! As early as 1873, English physician William Benjamin Carpenter discovered that the intense imagination of a movement without actually doing it leads to a tension of the affected muscles. It has been proven that envisioning motoric skills causes feedback mechanisms. These mechanisms help many top athletes improve their performances.
Let us paint a (fictional) picture: Usain Bolt is at the starting line. He imagines his exact movements before running off. He visualises the position of his knees, pictures the distance between his arms and legs and feels his fingers on the cinder track. He ponders, what moves first? Arms or legs? Or the running itself – he brings step frequency, length of the run, speed et cetera to his mind.
Bottom line: Envisioning all the steps in accurate detail can make you better.
USP:
Perfect for the Homer Simpsons among us. Just kidding. Actually, it's perfect for everyone who wants to improve specific movement sequences. To see if it works, you obviously have to execute it afterwards. Try it! Maybe you can be the athlete you have always wanted to be. Surprise! The power of thoughts is out of this world.
Why:
It might let you become the next Usain.
How:
It's not that you just imagine how you're running faster. It's about visualising what you would do in reality to accomplish it. And, far more important: to feel it. Ideomotor training includes the inner perspective of an action sequence to be visualised. This means feeling the execution in order to imitate the movements – with as many senses as possible. For example, one should try to feel and perceive forces, pressure, tension and relaxation.
Fun Fact:
This method is an universal weapon – it also works for exams, negotiations, public appearances, presentations and so on. Marvellous.
Ilustration by Fotini Karakoula/Vogel Corporate Media