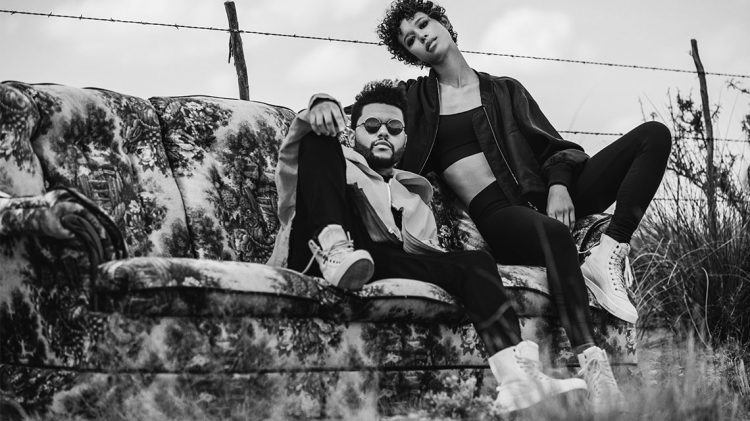 Beauty
in the
Unexpected
The first PUMA collection of R&B Star The Weeknd hits stores
August 25, 2017
The first PUMA collection of R&B Star The Weeknd hits stores
August 25, 2017
It's finally out!
The debut collection
"PUMA x XO"

of

R&B star Abel Tesfaye a.k.a. The Weeknd

is here and has already broken the common rules of streetwear: It will have bomber jackets, boots, and kimonos that are finished off with camo, suede, and denim.
Classic meets futuristic is the bottomline, or you could also say:
Military meets luxury

. And something has definitely become obvious: The Weeknd makes his own rules, lives to create and has an eye for

beauty in the unexpected.
Visitors of his "Legend of the Fall World" concert tour already got a glimpse of the styles, but now the much-anticipated debut collection PUMA x XO of the Canadian singer, songwriter and record producer, is there for everyone.
"We've been building the XO brand for a long time now," said PUMA's creative collaborator and brand ambassador. "It's gone beyond product and the PUMA x XO collab is an extension of everything we've been doing. For XO, partnering with a powerhouse like PUMA and having the ability to create a new aesthetic, is an amazing opportunity."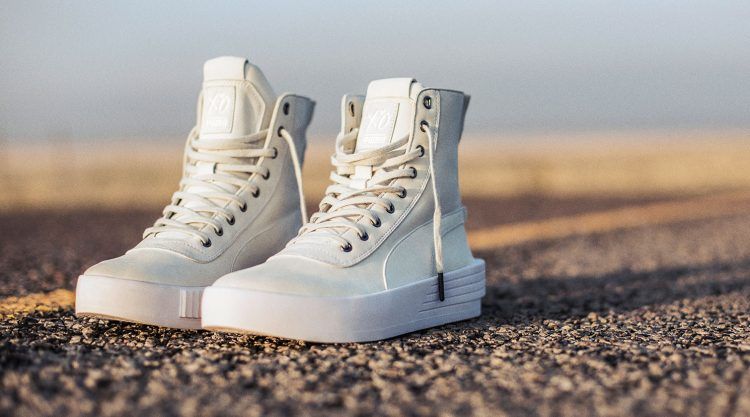 The first piece of the collection is the first-ever PUMA x XO footwear style, the PUMA Parallel. Inspired by military and utilitarian gear, the all-new silhouette is a mid-cut sneaker boot that's fully decked out in luxurious Italian nubuck leather upper. The smooth rubber midsole features IGNITE cushioning technology. The boot boasts of a contemporary blocked heel design with an extended Formstrip and co-branded labels.
"Before even getting into design, I knew I needed something that I could wear every day, something comfortable that I could perform in. There was a military inspiration and the boot silhouette compliments that look, but it still has an athletic vibe."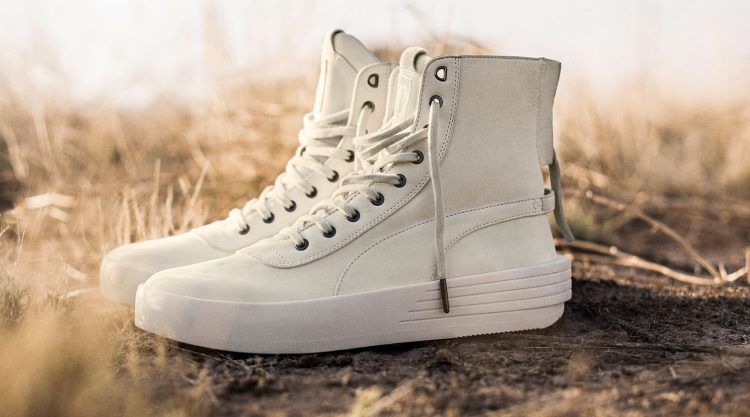 And there is more to come! You can expect two succeeding drops, that include footwear, apparel and accessories. The second drop, called "Deluxe Denim", will involve a Kimono jacket, while for "Crafted Military", the last drop, The Weeknd has promised us different variations of the camo pattern. "I really like Vietnamese Tiger Camo, so we created our own XO riff on that."
Abel leaves nothing to chance – even the setting for the collection shooting, which took place in Marfa, Texas, was well thought-through. "We went back to the creative direction of the collection and selected a place that fit. The flat dessert landscapes of Marfa and the blue skies are the perfect backdrop for the collection, and the classic feel of the town juxtaposes the modern direction of the collection," he said.