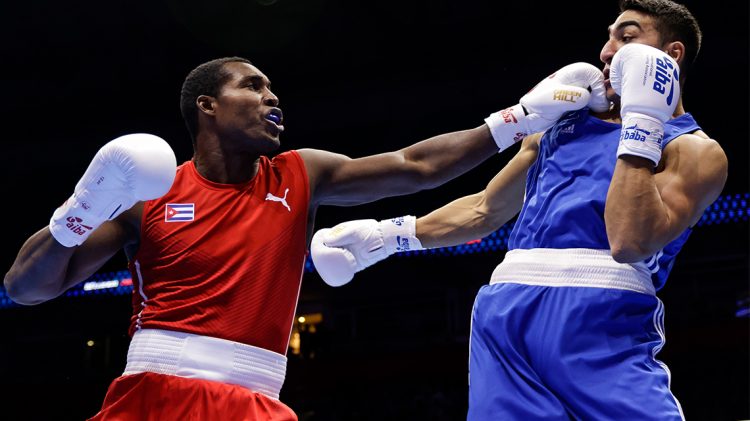 BOXING
CHAMPIONS
Cuba boxing confirms dominance at World Championships
November 26, 2021
Cuba boxing confirms dominance at World Championships
November 26, 2021
They are one of the most successful in the world – Cuba's national boxing team. In early November the team put on a show during the AIBA Men's World Championships in Serbia and confirmed its historical dominance in world boxing with three gold medals. With their performances, the PUMA sponsored Cuban team punched their way into the highest level of elite boxing. The Tokyo 2020 Olympic champions Andy Cruz (63.5 kg), Julio La Cruz (92 kg), and the rookie Yoenlis Hernández (75 kg) delivered world class performances while wearing PUMA shoes and apparel. Punch after punch they fought their way into the heart of every spectator.
View this post on Instagram
Thirteen champions have been crowned in Serbia at the 2021 AIBA Men's World Boxing Championships. Cuban boxers were the most successful, with three gold and two bronze medals, and they received the trophy for Best Team.
Andy Cruz Gomez became a three-time world champion winning the light welterweight category. He has also been awarded best boxer of the Championships and has received the AIBA's highest accolade, the Val Barker Trophy.
View this post on Instagram