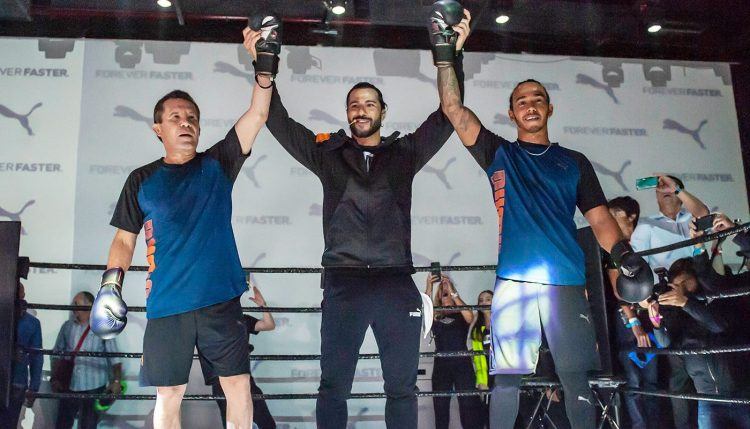 Lewis Hamilton
switches to boxing
... at least for one night
October 30, 2019
... at least for one night
October 30, 2019
Lewis Hamilton, five-times Formula 1 champion and current number 1 with a 74 points lead, has won 83 Formula 1 races so far: Our PUMA brand ambassador seems to be unbeatable on the racetracks of this world.
But what about boxing?
Prior to the Grand Prix in Mexico, Lewis Hamilton stepped into the ring in Mexico City to test PUMA's LQD CELL Tension Training shoe. In front of a crowd of excited fans, he sparred with none other than Mexican Boxing Champion Julio Cesar Chavez!
Having won 10 world titles, Julio Cesar Chavez is one of the most iconic legends in Mexico. He won his first 87 bouts in a row, most of them by K.O. Lewis, who is not completely new to the sport, as he regularly boxes for training, parried some of his opponent's punches, while Chavez taught him how to improve his left hook and showed some of his most impressive jabs and hooks. "It is an honor to share this moment with a boxing legend," Lewis said afterwards according to media.
While fans, celebrities and other guests were delighted to cheer on their idols, it was a great opportunity for our 34-year-old Formula 1 driver to improve his reflexes ahead of the Grand Prix.
Slide to see more!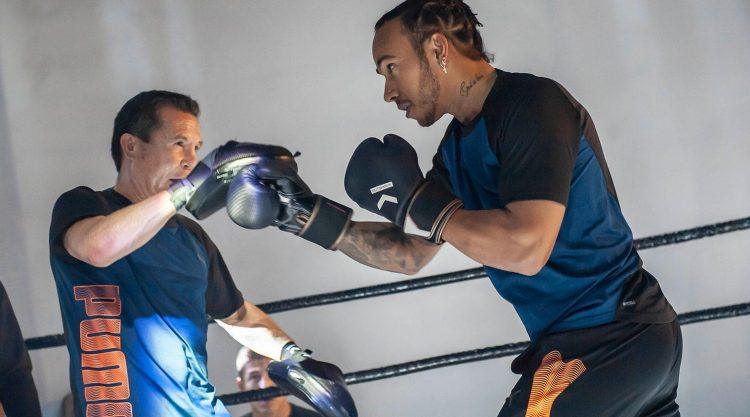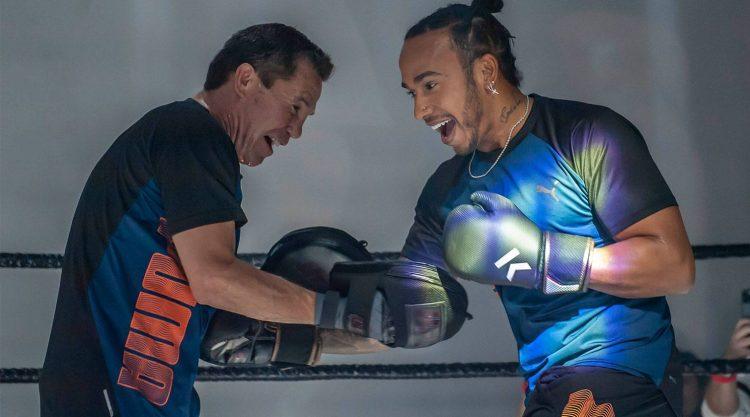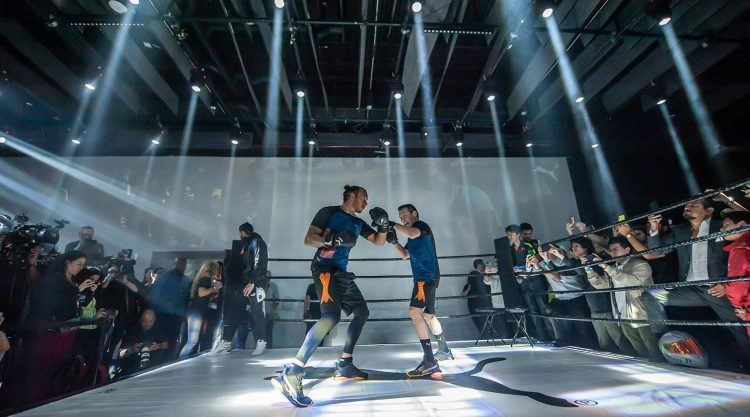 At Inspark Polanco, one of Mexico's leading virtual reality venues, it was not only Lewis Hamilton and Julio Cesar Chavez working up a sweat. 300 exclusive guests could test their physical condition with Lewis Hamilton later in the afternoon at different training circuits, proving that having the right tools to train is very important, such as PUMA's LQD CELL Tension: Our latest performance technology is made out of soft yet sturdy hexagonal cells that compress and work together to keep you steady while working out.
Did the training help Lewis Hamilton at the Mexico Grand Prix? Apparently yes: our PUMA athlete won the race ahead of Sebastian Vettel!