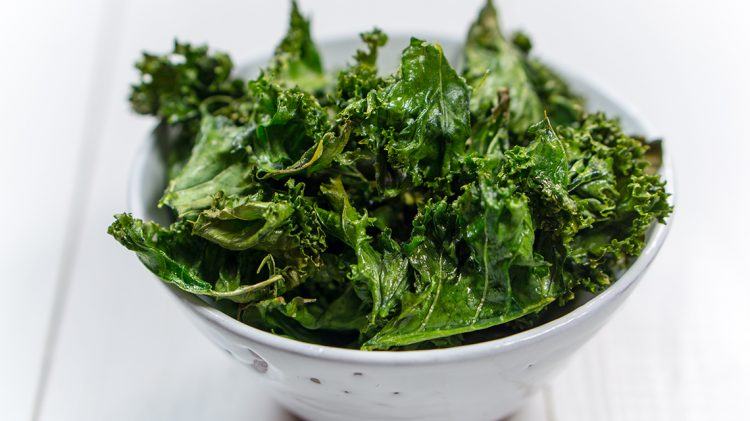 Crispy
Kale Chips
Savvy snacking at its best
April 8, 2018
Savvy snacking at its best
April 8, 2018
Kale is quite versatile – it works in salads, stews, smoothies and much more. In the following recipe, the leafy green shines by itself as a healthy snack.
Try kale chips

as an alternative to store-bought potato chips.
WHAT YOU NEED (SERVES 4):
1 medium bunch of kale (about 500 g)
1-2 tbsp. olive oil
½ tsp. salt
Optional: additional seasonings such as garlic, chilli or curry powder
HOW TO PREPARE:
Preheat oven to 150 degrees C.
Wash kale and dry it very well. Remove the leaves from the stems and cut or tear into chip-sized pieces.
Put kale in a bowl and add olive oil. Make sure that all leaves are coated evenly.
Place kale on a baking sheet in a single layer. Sprinkle with salt (and additional seasonings). Bake for about 15 minutes. Let chips cool and enjoy.
Nutritional Value per Serving: 
95 calories, 2 g protein, 7 g carbohydrates, 7 g fat
Image by Materio/iStock