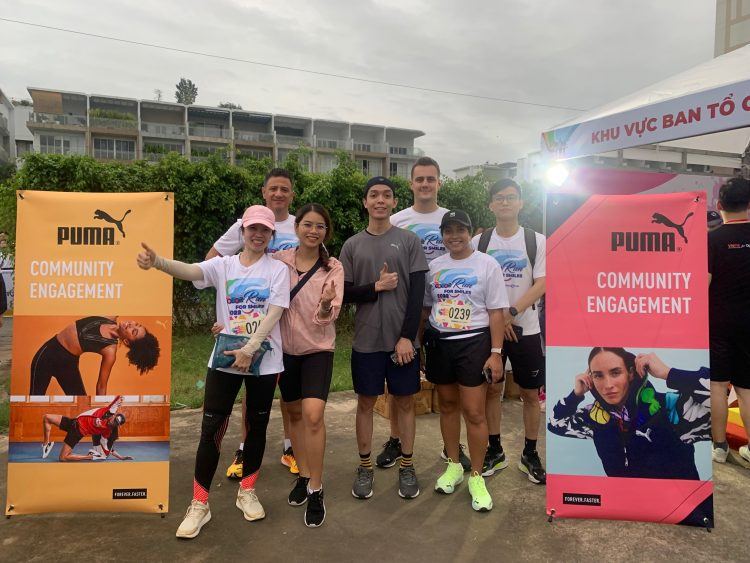 Colour Run
for Smiles
Colour Run For Smiles: PUMA Vietnam Join Charity Run to Raise Money for Children Cleft Surgeries
December 9, 2022
Colour Run For Smiles: PUMA Vietnam Join Charity Run to Raise Money for Children Cleft Surgeries
December 9, 2022
PUMA Vietnam took part in
Colour Run for Smiles

to raise money for the

Operation Smile Organisation.

Donating

VND100,000,000

to the charity, including the fees of the 43 running tickets for PUMA staff, PUMA Vietnam came together for a great cause: bringing life-changing surgeries to children with cleft lips and cleft palates.

Located at Sala Residence, Thu Du City in Ho Chi Minh City, the 5km run raised awareness of children with facial deformities and raised money for Operation Smile Vietnam. PUMA Vietnam donated an equivalence of around €3,900! PUMA was one of the many sponsors of the event that contributed towards a great outcome and from this run alone, 100 children will receive aid. 
The Colour Run for Smiles was a busy event from 6:00am! The participants gathered and were greeted with an opening flashmob to energise them before their run. After the run, there was an opening speech where the Awards for Sponsors were given, along with musical performances from famous Vietnamese singers Duc Tuan and Phuong Vy. There were other celebrities, DJs, bloggers and key opinion leaders present, as well as athletes such as Do Trong Nhon to spread awareness of the event and cause. There were also sponsor booths that provided food and beverage, electronic gifts for adults and traditional games for kids. Last but not least, there was a lucky draw with over 10 prizes for lucky runners! The number on the running bib was the lucky number in the draw so every runner had the chance of winning – some lucky PUMA runners received some prizes! PUMA also provided breakfast for our staff after the run.⚡️
PUMA received a sponsorship award for our participation, which was collected by representative Lydia Ngo – PUMA manager quality apparel and accessories.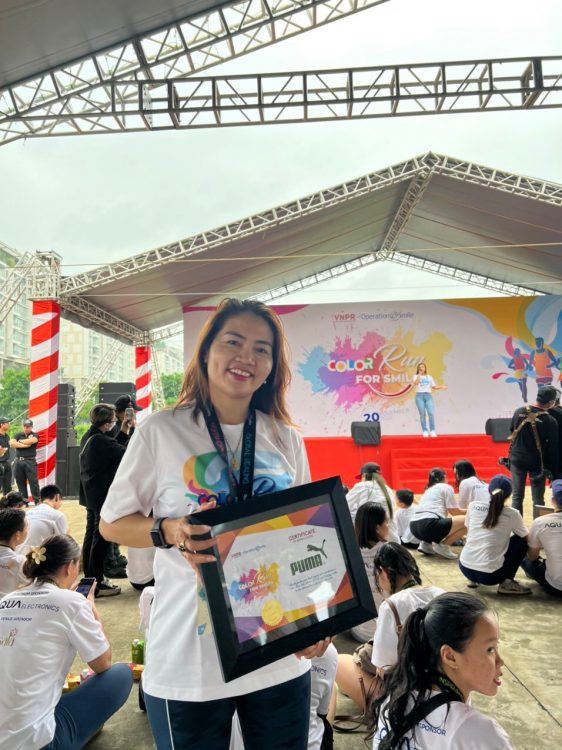 "I feel very excited and happy as I could contribute to the smiles of children in Vietnam. Very meaningful, healthy and a happy day!" – Lydia Ngo
This is the first time PUMA Vietnam has participated in the run and it was an unforgettable experience. Our PUMAs in Vietnam eagerly signed up and came together admirably for an important cause. The team warmed up together and registered some of their friends and family to get more people involved in charity and sporting spirit. One staff member registered ten other relatives to join!
A great run for an important cause. 💚