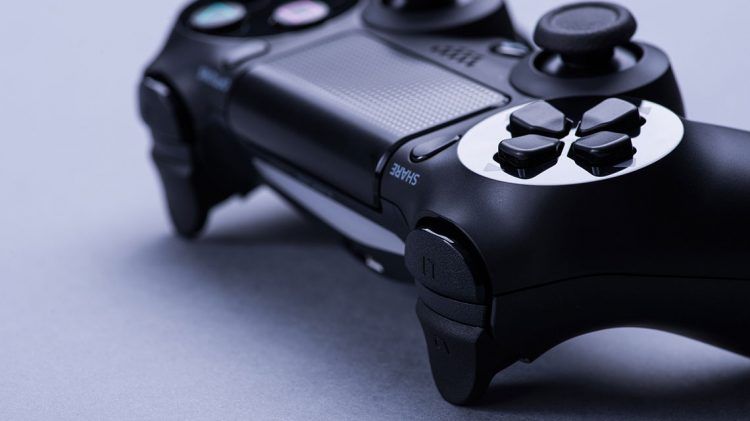 "We will always
be real-life
football"
Borussia Dortmund resists the popular trend of virtual football
October 20, 2016
Borussia Dortmund resists the popular trend of virtual football
October 20, 2016
 "One more minute left of overtime. There's some potential in this move. Good touch. Now he can cross it. Tackle. Oh! It's a penalty! What a moment they've given away. The player's coming up now. What a brilliant touch and it's in! The crowd is going absolutey insane. It's over, surely. Yes, there's the final whistle. Congratulations to the new Bundesliga champions!"
If you thought we were talking Bayern Munich here, you are wrong. And it is not the German Bundesliga either. It is a scene of a TAG Heuer Virtual Bundesliga match – a football game where players are avatars, being moved by teenagers through game controllers.
Virtual football is booming. Gamers from around Germany compete against each other playing EA Sports "FiFA" on Sony's PlayStation 4 and Sky Sports has even secured broadcasting rights for those virtual matches. It's not a surprise that real football clubs have jumped on the bandwagon. German Bundesliga clubs VfL Wolfsburg and Schalke 04 have established professional e-Sports teams, consisting of gamers who compete in the so-called "TAG Heuer Virtual Bundesliga".
But what about PUMA club Borussia Dortmund? The rise of e-Sports has not remained unknown to its managers. But unlike Schalke and Wolfsburg, BVB has decided to not move into the e-Sports sector. For them, e-Sports is an independent business in itself, which cannot be simply integrated into their club structure in a "by-the-way" style.
Expanding our club departments by introducing a dedicated e-Sports team could lead to a loss of focus, because the important games in this sector have nothing to do with football. We want to continue providing an honest BVB-experience for all our fans and our core business will always be real-life football.
Borussia Dortmund
stays real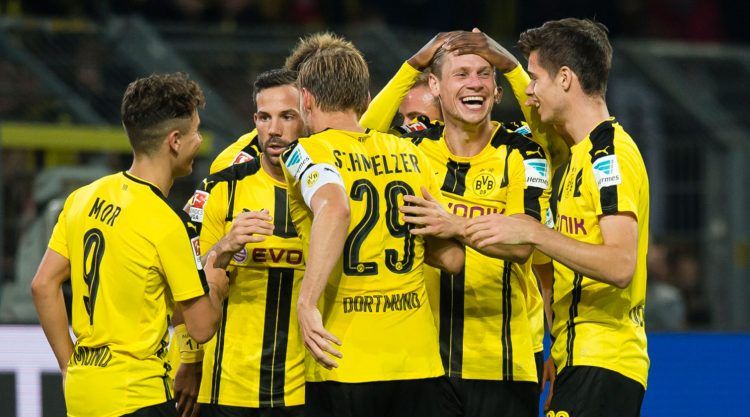 Football simulators like EA Sports' "FiFA" or KONAMI's "Pro Evolution Soccer" allow their players to select from a broad variety of officially licensed teams and individually steer the animated actions of their team's players on the virtual pitch. These games have been around for more than 20 years and have enabled youngsters and grown-ups to virtually live their passion for football on non-match days.
Dortmund officials praise the positive effects that games, such as "FiFA" and "Pro Evolution Soccer", have in terms of providing football experiences on non-match days for fans world-wide. Players, teams, apparel, footwear and even venues are displayed in an authentic manner, allowing gamers to build up an even closer and more interactive relationship with the club they love.
However, In order to allow their fans similar engagements, Borussia Dortmund is officially licensed in games such as "Top Eleven Manager", "Miniclip" and "Soccer Stars". Furthermore, they have provided their fans with their own "BVB Fantasy Manager", downloadable via the Apple or Google PlayStore. This particular type of managing game is based on BVB players real-life perfomances. Fans can buy, sell or train their players in order to improve their own team. They are in online competition with other dedicated players and can be rewarded at the end of the season, if their selected squad does well.
However, this extra benefit for fans stands in no correlation to active BVB business unit actions. Dortmund will continue to cooperate with the gaming industry, but does currently not see gaming as part of their business model by implementing an e-Sports team.