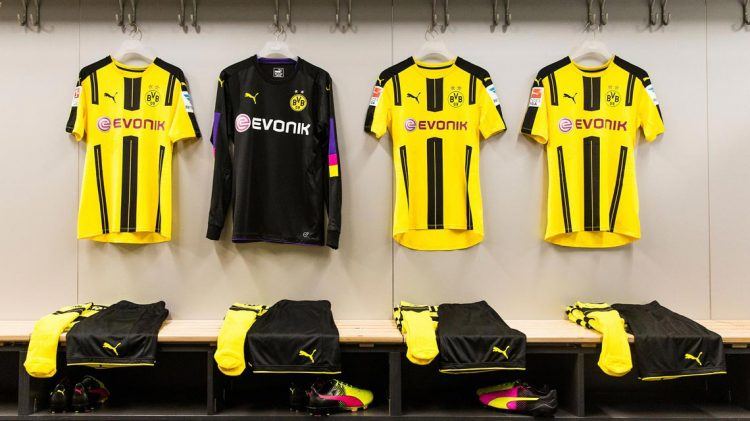 PURE EMOTION
2016/17 Borussia Dortmund Home Kit Revealed
May 12, 2016
2016/17 Borussia Dortmund Home Kit Revealed
May 12, 2016
Black is beautiful. And so is yellow. We have unveiled the new home kit for our PUMA team Borussia Dortmund, which they will be wearing throughout the 2016/17 season. The new shirt is inspired by the motto "Pure Emotion", meaning the passion for the club shared by the players and fans alike that sets them apart from other German clubs.
I am a big fan of the design with the stripes. I have also talked to some of the boys from the team and they are all very happy with the jersey.
In Borussia Dortmund's traditional yellow, the shirt has a fashionable black block stripe design, additional stripes in a dot pattern and a black, offset PUMA formstrip on the shoulder. The jersey doesn't disappoint on a functional level, either: the BVB players will be well-equipped on the field with integrated mesh and PUMA's dryCELL technology that transports moisture outwards and guarantees optimum breathability. The new kit will debut on pitch for the last home game of the Bundesliga season against 1. FC Köln on 14 May and will be available at all BVB fan shops, puma.com and sports retailers on the same day.