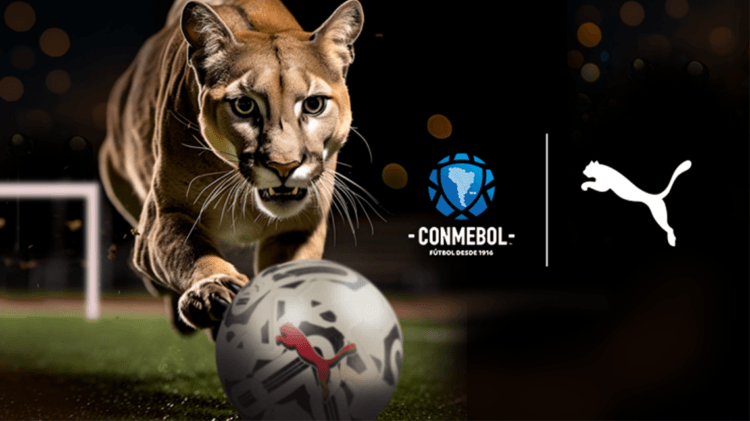 PUMA x CONMEBOL
A strong alliance for the passion of Latin American football
October 10, 2023
A strong alliance for the passion of Latin American football
October 10, 2023
It is official! In 2024 we will see 107 years of

CONMEBOL

merge with 75 years of

PUMA's

sports history into a

strong partnership

to shape the passes of the beautiful game

for the 2024/26 season

. Our alliance includes all clubs and national teams' competitions.
We are ready to take the pitch together and continue to revolutionize the history of South American football. Among the tournaments that will be sponsored by PUMA are highlights of the most relevant cups for football fans: CONMEBOL Copa América, CONMEBOL Libertadores and CONMEBOL Sudamericana will be supplied with official balls, referees and staff kits. The partnership extends to sports such as Futsal and Beach Soccer and includes female categories as well as youth categories and Pre-Olympics will also have sports equipment provided by PUMA.
"For CONMEBOL, it is a reason of great satisfaction to partner with a globally renowned company and a Brand widely recognized around the world. South American football is characterized by the talent, passion, and determination of its players. We are confident that PUMA also embodies these values"
"We are proud to join forces with CONMEBOL. We want to continue being protagonists of milestones in football and we believe this is a unique opportunity to convey our joyful, determined, confident, and brave way of viewing sports."
⚽️ Let's roar and elevate football culture to the highest peaks of South America!