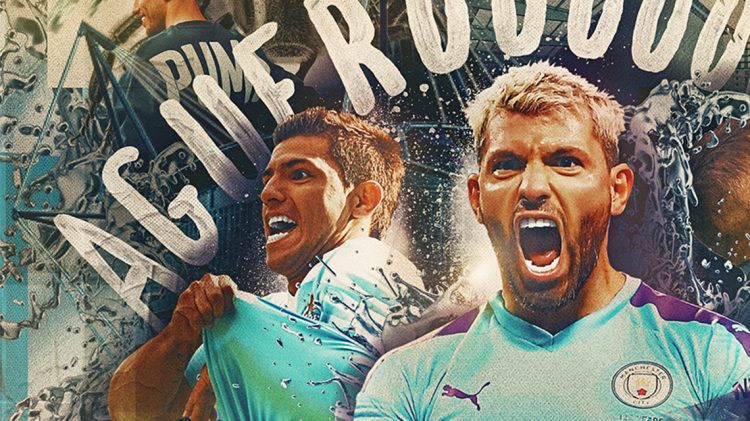 FOREVER
FAM!
A PUMA tribute to Sergio Agüero, who announced his retirement from football
December 15, 2021
A PUMA tribute to Sergio Agüero, who announced his retirement from football
December 15, 2021
Thank you, Sergio Agüero! ??
The PUMA Athlete, former Man City striker and Argentinian national player today announced his retirement from professional football. The 33-year-old Argentine retires after a successful career of 16 years, which featured many victories. Agüero won the UEFA Europa League and the UEFA Super Cup during his time in Madrid. He is also the fourth all-time Premier League goalscorer and the highest scorer in the Premier League born outside of England, with 184 goals. Agüero also won a Premier League Golden Boot, was twice included in the PFA Team of the Year, and holds the record for most Premier League hat-tricks, with twelve. He also won a record six EFL Cups and an FA Cup. He played at the 2008 Olympics, scoring two goals in the semi-final against Brazil as Argentina won gold. Agüero is Argentina's third-highest all-time top goalscorer and has earned over 100 caps, representing the senior team at three FIFA World Cups (in 2010, 2014 and 2018) and five Copas América (in 2011, 2015, 2016, 2019 and 2021), winning the Copa América in 2021.
He finishes his career with 427 goals in 786 games.

Sergio (also known as Kun Agüero) is

always going to be PUMA Fam!
Sergio has always been a fantastic brand ambassador as an active player and I wish him all the best for the new challenges that lie ahead of him. He is a very joyful person and incredibly ambitious. All the records and titles he has earned always followed his passion and dedication for football. He has created history for all teams he has played for and we are very proud to be his partner. If there is one player who can teach us that success is worth fighting for, till the very end then it is him. His 93:20 goal will always be remembered.
He is a phenomenal player and will be missed. Sergio is a complete player with a low centre of gravity that not only shielded the ball, but had the strength, speed, agility to finish the ball. There are so many incredible goals he has scored in his illustrious career, but the moment I will cherish the most is his 93:20 goal, who earned Manchester City the first title in its history. A true PUMA and football legend.
Sergio was one of the first ambassadors I had the pleasure to work with when I joined PUMA. Every time since then, he always managed to bring his natural fun and joyful nature on set - even in the Manchester weather. It has been a privilege to be part of the brand who supported him throughout his career as he continued to break record after record. He will go down in history as a true legend of the game.
View this post on Instagram