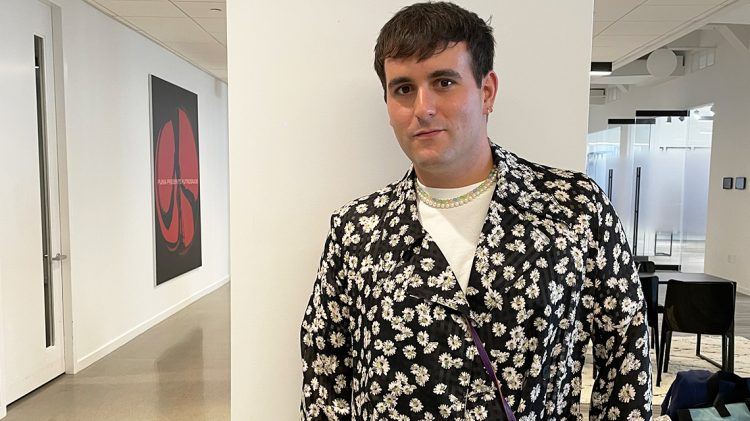 PUMA X PALOMO SPAIN
ON THE RUNWAY
IN NEW YORK
A conversation with Designer Alejandro Palomo during New York Fashion Week
September 13, 2022
A conversation with Designer Alejandro Palomo during New York Fashion Week
September 13, 2022
At only 30 years old, designer Alejandro Gómez Palomo has already managed to create an iconic brand with Palomo Spain. For Alejandro, there should be no clear distinction between masculinity and femininity in aesthetic and sexual terms. His collections transport this vibe and represent a kind of formula for gender neutrality. This is also the case with the PUMA X Palomo Spain collection, which will celebrate its runway premiere today at the PUMA New York Fashion Show 'FUTROGRADE'.
CATch Up met the designer during New York Fashion Week and asked him if he is already excited about the gig. We are!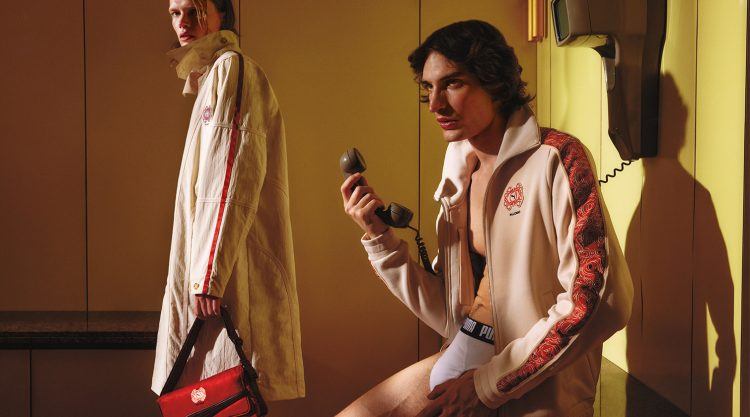 Palomo Spain is not the kind of clothes you wear when you are rather shy and want to go unnoticed. It is bold and exudes confidence. Moreover, it is elegant at the same time. This fits very well with the PUMA brand.
Alejandro, today is the day. Your PUMA X Palermo Spain collection will be shown on the runway at our PUMA show during NY Fashion Week. Are you looking forward to it?
Alejandro Palomo: A lot, yes. I'm very excited. The energy within the PUMA Team is very high. I can't wait. I can't really imagine what it's going to be like.
A couple of PUMA colleagues wanted to dress up in your collection at the NY PUMA flagship store and buy a few pieces, but it was almost out of stock.
Alejandro Palomo: That's great. That's great news. We sold out pretty much. I think on our website, we only have rare sizes left. We sold pretty much everything the first weekend. It makes us really happy.
What´s your favorite piece from the collection?
Alejandro Palomo: I love them all, but I would say I'm especially in love with the loafers. I've worn them quite a few times, because that was something I always dreamed of with Paloma. We couldn't get to that point of perfection in terms of technical execution by ourselves, but together with PUMA. So I'm definitely in love with the loafers and I think they are a complete success.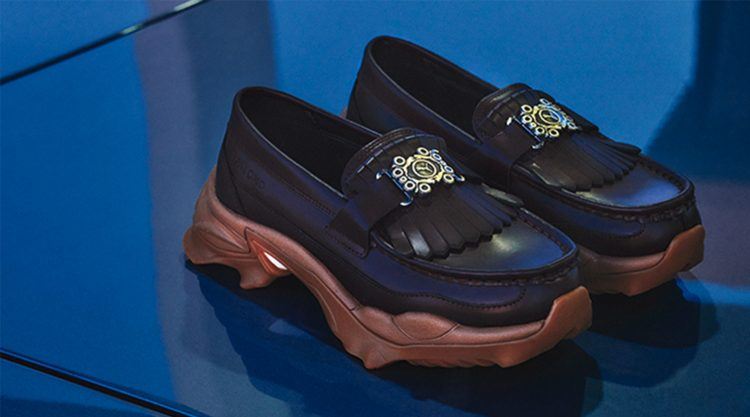 "I think PUMA is working to create a really strong fashion identity that stands out from other sportswear brands."
Alejandro Gómez Palomo, Founder and Creative Director of Palomo Spain
View this post on Instagram
Where did you get your inspiration for the collection from? Was there something specific?
Alejandro Palomo: I really looked up my icons of the past. The collection is inspired by 1970's football stars and their glamorous off-field lives. There was also a very flamboyant world behind their lives. That really drove me to do the collection and was the main inspiration. My goal with this collaboration was to bring our over-the-top vibes over to PUMA, while stepping out of my comfort zone by designing sports clothes. That's what led me to subtly reference Johan Cruyff, the ultimate 70's football icon who is also the perfect embodiment of the Palomo Spain aesthetic in sport.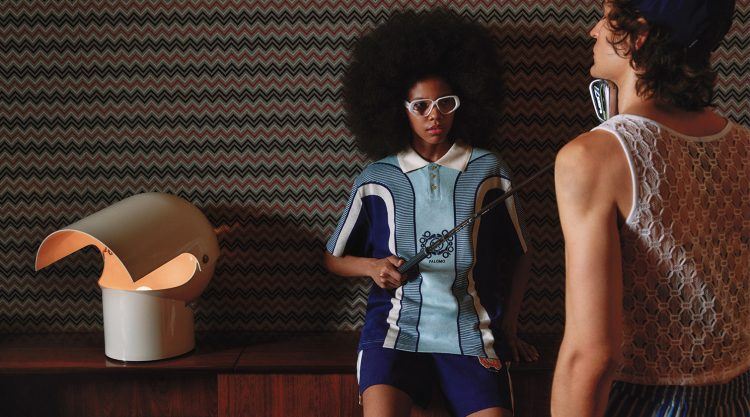 How do you perceive PUMA as a brand? And has it changed within the last, let's say, five years?
Alejandro Palomo: I perceive the brand as something very fashionable now, for sure. I didn't really have that in mind a few years ago. I see PUMA working to create a fashionable idea of a brand that is more than just a lifestyle sportswear brand that you buy to go to the gym. I think PUMA is really working to create a strong fashion identity that stands out from other sportswear brands.
Thank you Alejandro and have fun at the PUMA fashion show!