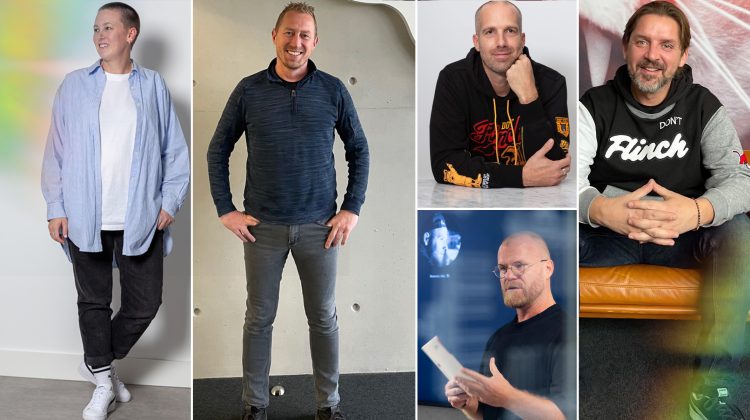 CHALLENGING
THE STATUS QUO
A Catch up with PUMA'S Footwear Innovation Department
November 30, 2021
A Catch up with PUMA'S Footwear Innovation Department
November 30, 2021
Dedicated to constantly challenging the status quo, the PUMA Innovation team is pushing the company to create better performance products as well as finding new, more sustainable ways to bring products to life. We spoke to the team to find out what motivates them and how they are taking PUMA's products to the next level.


Heiko Desens,
Global Creative Director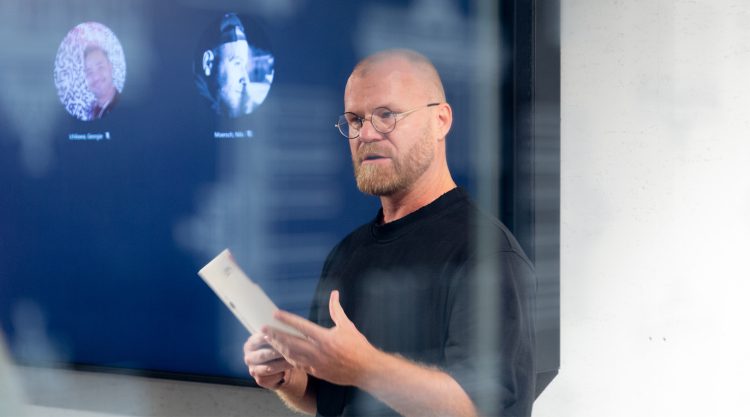 Our Innovation Department has been restructured recently to better fit the needs of the business and align with the overall creative direction of the company. Under the leadership of Global Creative Director Heiko Desens and Senior Head of Innovation Romain Girard, they are a relatively small but diverse team of with a limitless and experimental mindset.  
Romain Girard,
Senior Head of
Innovation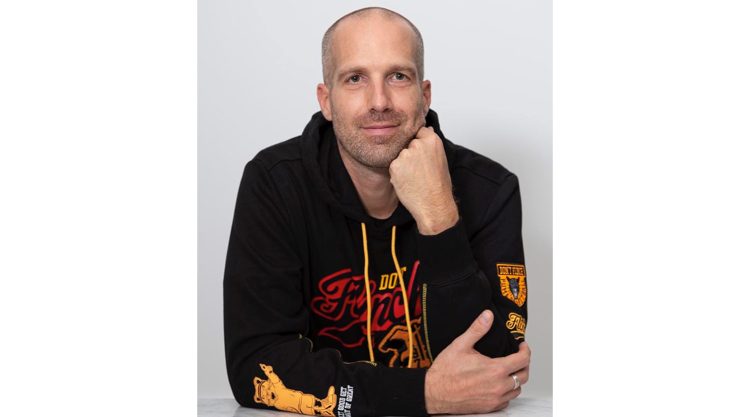 SO, WHAT IS INNOVATION?
"Innovation is not invention." , says Romain. "Innovation is a process of constantly RE-inventing and evolving concepts based on expert research and user insights. It's taking those concepts and connecting them in a meaningful way to our athletes and consumers." 
For PUMA to grow to the next level, a certain entrepreneurial spirit is needed. The Innovation team think beyond the half-yearly product cycle to roll out new technologies that are tangible across the PUMA Brand and expandable for years to come. That doesn't mean the team is detached from reality of working within a business unit. Several members of the Innovation Team have many years of experience in the in-line business, meaning they know about the challenges of getting products to the market. 
Mauro Bonin,
Head of Product
Management Innovation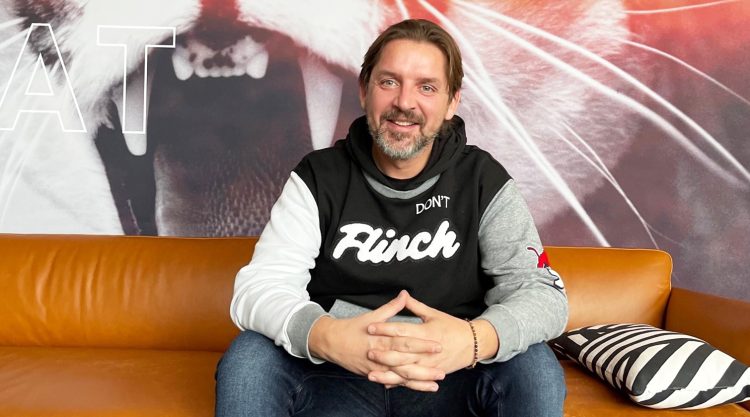 Mauro Bonin, Head of Product Management Innovation, previously worked as a development manager for Teamsport before joining the innovation team. He says he loves the mix of being creative and technical at the same time. "Technology is always changing and the product is never the same," says Mauro. Mauro and his team worked under very tight timings to get the gold-medal-winning shoe of Canadian sprinter Andre De Grasse ready on time for Tokyo. Hard work that paid off. 
The EVOSPEED TOKYO FUTURE NITRO FASTER+ is just one high profile example of the products that the team has been working on in the running space. In 2021, PUMA relaunched its running segment by presenting a new high-performance foam technology: NITRO. The products is loved by our athletes and received great reviews in the media. So what is the ultimate goal of the Innovation Team? 
THREE MAIN OBJECTIVES
The Innovation Team actually has three main objectives but first and foremost; it's to create better performance products for our athletes. 
"We strive to make every PUMA athlete perform at their best, regardless of their sport. This is what being a part of the PUMA family is all about." , says Romain. 
Matthias Hartmann,
Senior Teamhead
Material Engineering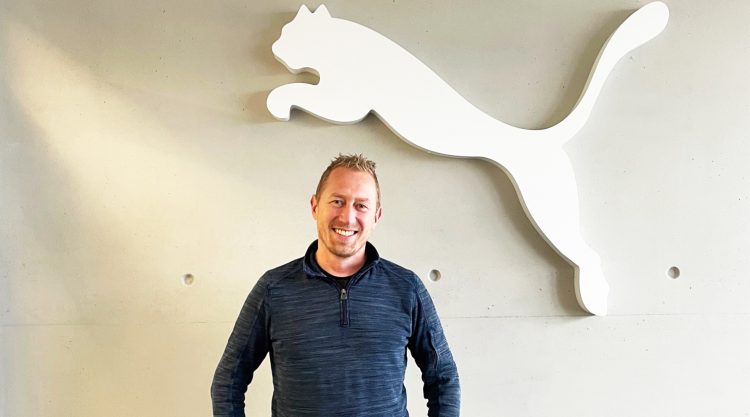 The team utilize their close relationship with PUMA's athletes to gain crucial insights. They conduct scientific research to drive new ideas to support them in continuing to beat their best. 
"We have a network of strategic suppliers and universities. We can make the right connections and find solutions to issues the design teams have," Matthias Hartmann, Senior Teamhead Material Engineering, explains. "But we also introduce new methods and challenge new ways of working."  
The second main objective of the innovation team is to push the boundaries of footwear design across the brand. The team strives to work seamlessly with PUMA's design teams around the world to create innovative products and connect technologies strategically across BU's to create cohesive and authentic narratives.  


Carly McKenzie,
Head of Design Innovation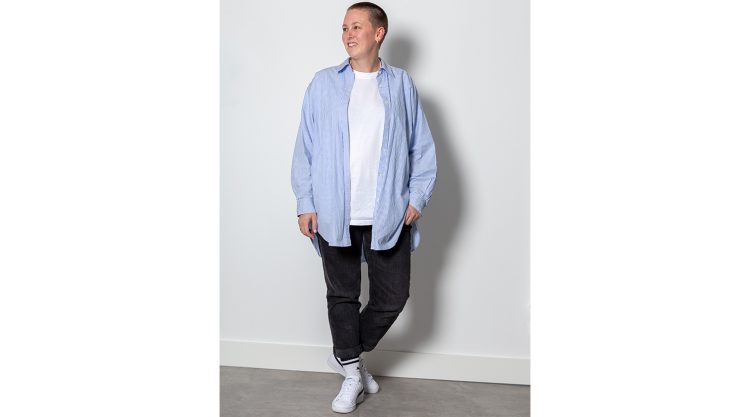 "Our Role is to facilitate visionary design-led projects as well as technically challenging ones. We are here to incubate experimental ideas and to inspire, through 'north star' projects" says Carly McKenzie, Head of Design Innovation. "Innovation is a space where you shouldn't be afraid to fail, because there are learnings in everything we do." 
Carly has been with PUMA for more than a decade, first in London and then in Herzogenaurach. Before becoming Head of Design Sportstyle Footwear, she was responsible for successful products such as the CALI and Basket Heart. But what made her join the innovation team?  
"I was curious about the future of innovation working much closer with Creative Direction and excited to collaborate with some of the amazing design talents we have across PUMA. " 
The third main objection of the innovation department is to shape the future of more sustainable products and strategies at PUMA.  
"There are some very real challenges in today's world of climate crisis. The consumer demands that sports brands become more sustainable in everything they do." , explains Romain.  
Now is the time to invest in tomorrow's solutions for more sustainable ways of bringing product to life, such as reducing CO2 emissions and creating more circular business models. This is not about bluesky thinking but about creating real products that people can use.  
For me, the future of sustainability can only come from innovation. We have the responsibility to explore the different possibilities of becoming more sustainable. We should use technologies that can be turned into useable products.