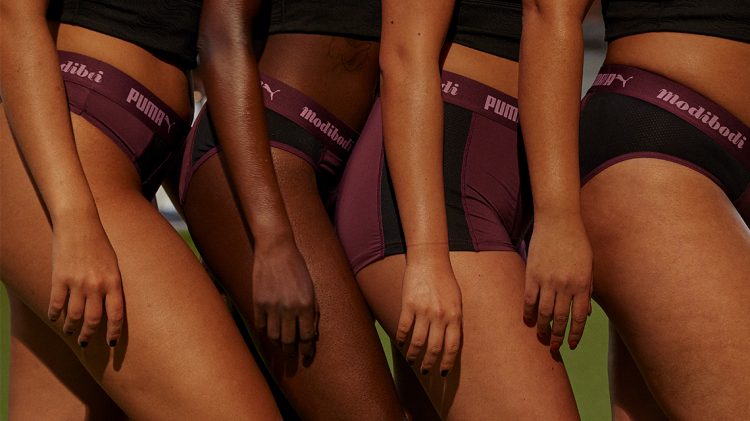 THE MOVEMENTS BEGINS
The PUMA x Modibodi collection replaces the need for disposable pads, liners and tampons as you play
May 2, 2022
The PUMA x Modibodi collection replaces the need for disposable pads, liners and tampons as you play
May 2, 2022
Our PUMA X

Modibodi® collection is now on sale! 

🎉     
As part of the launch of our leak-proof underwear collection, we have commissioned a global survey that investigated the reason girls are leaving sport.
Sport is all about numbers. And when it comes to the celebration of sport, the goals kicked, and games won are the numbers that take centre stage. But there's series of numbers that are less well-known: the number of girls leaving sport daily, due to shame and fear of leaks.
Read more!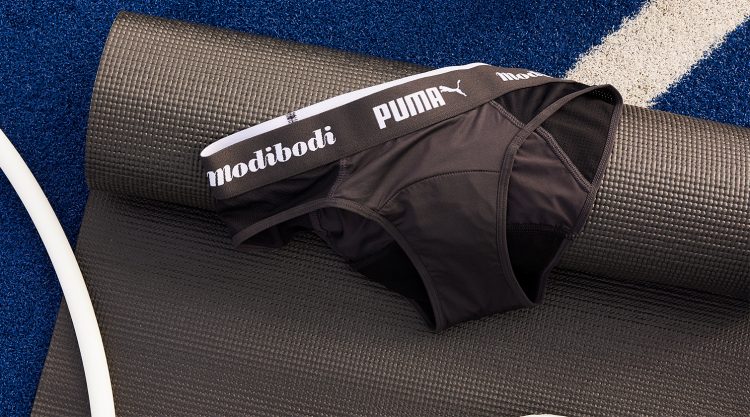 The statistics unearthed were shocking, with 1 in 2 teens skipping sport because of their period. The PUMA and Modibodi® global survey discovered that for many girls, sport stops because of embarrassment, pain or fear of leaks during their period. The survey insights show how the culture and lack of innovation around periods is holding girls back from participating in sport. The discomfort of disposable products coupled, from a coaching perspective, with a lack of education and training, has meant that the result is female players finding the fear of leaking psychologically impacting their sporting performance. 
With the subject of periods going undiscussed in the sports world, Australian PUMA athlete and AFL Collingwood star, Sabrina Frederick, is keen to break the stigma:
"I was one of the ones who stayed in sport. But for many girls, that's not a reality. Periods shouldn't stop young girls from participating in sport. These are numbers we need to address, to keep girls in sport longer."
Ali Riley, New Zealand PUMA athlete and captain of the Football Ferns, says:
"It's time to break the silence and help women and girls stay comfortable and active during their period. What's fantastic about the PUMA x Modibodi active underwear collection is that it has been designed specifically to help making playing sport on your period more possible than ever before."
View this post on Instagram
"3 in 4 women believe periods need to be more openly discussed in the sports world and it's why we are proud to partner with Modibodi to shine a light on these numbers that really matter in sports. As a global brand, we felt it important to do our part to address this issue."



–
Erin Longin, Global Director Running and Training at PUMA
The PUMA x Modibodi collection consists of 3 styles of active underwear: thong, brief and boyshort, designed to suit every body. Each style is available in two colour ways: dark slate and grape wine and to maximise comfort whilst playing sports, includes a unique, 3mm thin gusset with Modibodi's scientifically proven absorbent Modifier Technology ™.  
With a wider waist band to ensure security whilst playing and aerated side panels designed for comfort and to maximise airflow, the PUMA x Modibodi active underwear range offers women and girls the ability to stay active without having to worry about leaks, while reducing their monthly waste from period products. 
The PUMA x Modibodi active underwear collection is available in selected stores and online at modibodi.com and puma.com.