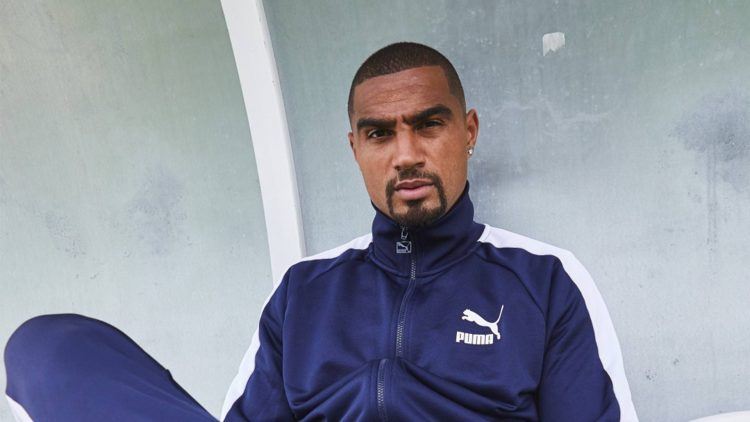 Workout with
the Legendary
Boateng
Kevin Prince Boateng and his wife team up to promote #StrongerTogether on Instagram
April 10, 2020
Kevin Prince Boateng and his wife team up to promote #StrongerTogether on Instagram
April 10, 2020
Football sensation

and

PUMA player

Kevin Prince Boateng will be hosting a

LIVE workout

on

PUMA's Instagram account

with his wife Melissa Satta-Boateng TODAY, in support of the PUMA

#StrongerTogether

workout series. If you've ever wanted to

workout with a professional football player

, here's you're chance!
Join Kevin and Melissa for a 30-minute workout as they aim to keep you fit and active whilst at home. Follow @puma and @princeboateng, activate the notifications for updates, and be ready to stay home and train.
You can catch it today, April 10th, starting at 9am PDT/ 12pm EDT / 5pm BST / 6pm CEST, and the workout will be available on the channel for 24 hours (from mobile devices only). Check it out and follow @puma on Instagram to join and train from home.
Can't join in? No worries. Try one of the 120+ workouts available for you on-demand, for free, at www.pumatrac.com.
We'll get through this. #StrongerTogether