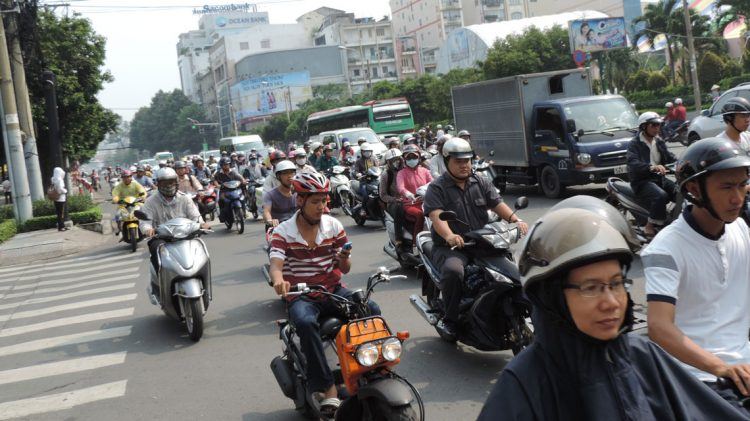 When a Chore
becomes
a Chance
The closure of PUMA Village in Vietnam
July 14, 2014
The closure of PUMA Village in Vietnam
July 14, 2014
With the closure of our development center PUMA Village, Verena Muenzinger's daily commute to work has been extended by one hour each way. Her workplace is now in a PUMA supplier factory in the middle of Vietnamese nowhere. Nevertheless, she welcomes the move that provides a great chance for her.
She is radiating an abundance of positive energy. Verena likes a lot. She loves Vietnam, – its people, its food, its culture and the weather. "The Vietnamese are super-friendly and for me, a Vegetarian, Saigon offers a vast amount of fabulous restaurants." She even enjoys riding her scooter in Ho Chi Minh City's traffic that could be mildly described as crazy chaos by Western standards. "It took me a year before I had the courage to ride a scooter. But if you know how the traffic works, it is easy," she says, smiling cheekily.
Verena Muenzinger is one of 180 PUMA employees who were affected by the closure of the PUMA Village and had to move. For her, the move means working now two hours north of central Ho Chi Minh City, in a PUMA Supplier factory in the middle of nowhere. A daily commute for her of one and a half hours. One way. Before, it took her half an hour to get to work. "It takes me now one hour more each way and this is not in the rainy season. Most likely it will take longer from May to September," she says, referring to muddy and slithery roads, sodden from massive rainfalls.
With the closure of PUMA Village, the 33-year old, native German settled for a compromise and moved to another district in Ho Chi Minh City, where a vibrant and vigorous day and nightlife guarantees her entertainment and fun – at least on the weekend. "I live now a bit closer to the factory than before, still a long drive back and forth every day, but at least I live in Saigon and this is where my personal life should happen," she says, adding that for the benefit of her new exciting role, she happily puts up with the inconvenience of a long commute.
Moving into the remote factory comes with a step up on Verena's career ladder. PUMA offered her the position of "Head of Development Center Diamond" where she will be responsible for and overseeing the product development. "For me personally, this is an amazing opportunity."
Busy traffic in
Vietnam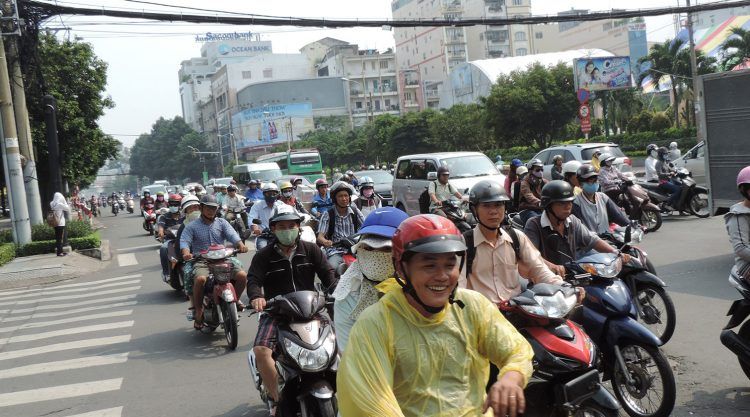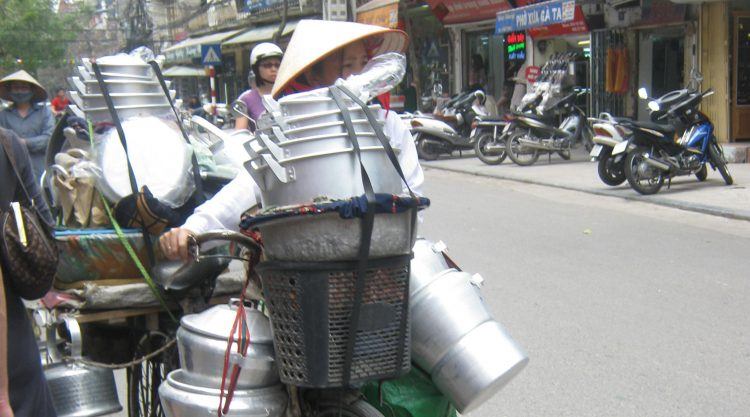 Over three years ago, the former competitive tennis player found an open position in Footwear Sourcing with PUMA Vietnam, leaving her back-then employer Adidas in Amsterdam behind. "I was super keen to move to Asia." Born and raised in Germany, Verena had lived in the US, Australia and Netherlands for studies, internships and work. "These places all felt the same, very similar and very European. I wanted something crazily different that felt like living abroad. I wanted to go to Asia."
As "Head of Strategic Planning Footwear", Verena spent the last year managing the project "PUMA Village Move". This involved building up the PUMA Development Centers in four factories across the south of Vietnam and setting up the Central Office in central Ho Chi Minh City. "The new Central Office is now located in Saigon's District One, the best location in town, in a great office building with an amazing view. This also helps us to become more attractive as an employer. A big Thank You to all project team members who have made this happen – ahead of schedule."
For Verena, the closure of PUMA Village has long been overdue. "When I heard that we will close it, I just thought: Hey, finally." She does not get tired to point out that having product developers based in the factories is the right step for the company forward. "Although it means for a lot of people a long way to and back from work, it is industry standard and necessary for us if we want to become more competitive." Needless to say, that she likes it.