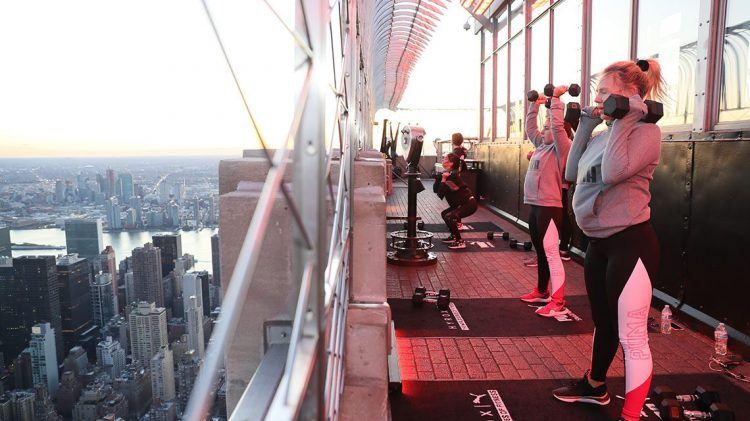 Working out
on top of the world
PUMA organized the highest training in NYC to present its first-ever smartwatch
November 18, 2019
PUMA organized the highest training in NYC to present its first-ever smartwatch
November 18, 2019
When the sun rises over New York City, it's usually not confronted with 70 athletes and an already illuminated
Empire State Building

.
The signature "fizzy yellow", a yellow which has made PUMA's smartwatches a major head turner of late, lit up the platform of the 86th Floor Observatory on Thursday, setting the stage for the "highest training in New York City, at 1,050 feet (320 meters) above sea level.
To present its first-ever smartwatch to press, influencers, and athletes ahead of the launch, PUMA organized the unique workout setting, with a one-of-a-kind-360-degree view of the Big Apple. The 86th Floor Observatory is New York's highest open-air observatory and has been the setting of dozens of movies and television scenes.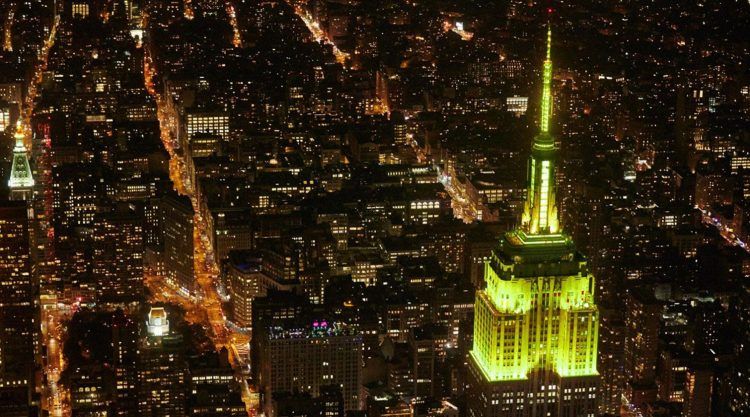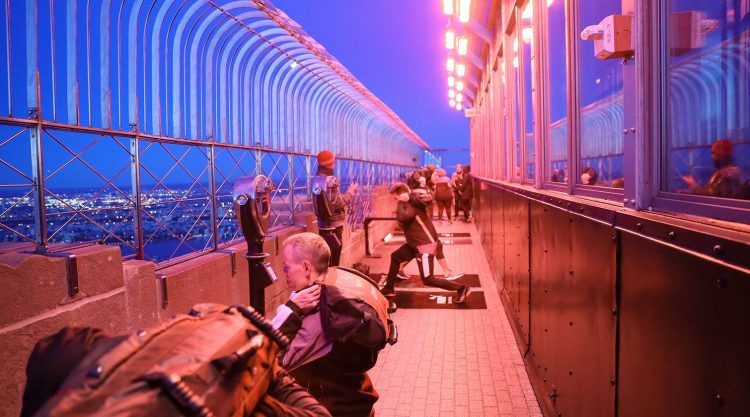 Who needs air conditioning?
At a chilly 26,6° F (-3° C), PUMA's special guests were happy to work up a sweat  "on top of the world": Their "care package" included a PUMA Gym Bag filled with running shoes, workout gear, and the smartwatch, ensuring they had everything they needed to successfully complete their sunrise-HIIT (High Intensity Interval Training)-style workout.
Under the watchful eyes of the HYROX coaches, the sports freaks and technic aficionados did an 11-stations-circuit-training including treadmills, lunges with sandbags, kettle balls, sit-ups, burpees, and more. With the help of their watch's health tracking, every participant received their personalized workout results in the end. The athletes with the highest scores won PUMA smartwatches.
PUMA presented its first-ever Smartwatch at the IFA consumer electronics trade show in September. Designed to help athletes train, stay motivated, track their goals and connect with others while on the go, the new PUMA Smartwatch is one of the lightest Wear OS smartwatches in the market.