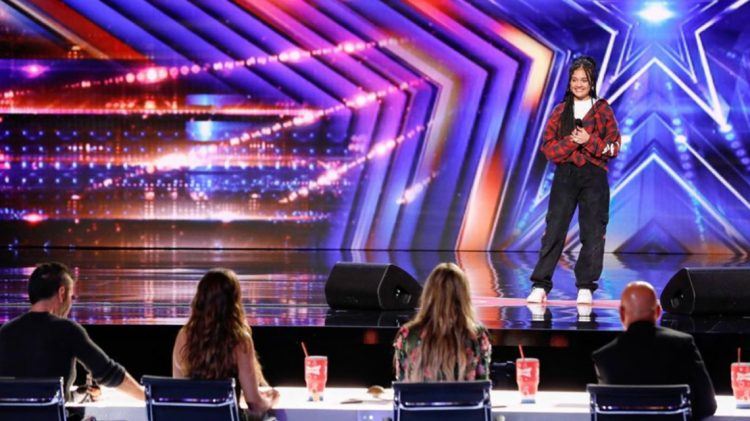 UNSTOPPABLE
TALENT
PUMA AMBASSADOR SARA JAMES RECEIVES GOLDEN BUZZER IN "AMERICA'S GOT TALENT"
June 21, 2022
PUMA AMBASSADOR SARA JAMES RECEIVES GOLDEN BUZZER IN "AMERICA'S GOT TALENT"
June 21, 2022
Sara´s got talent! Great talent! 

Last week,

Sara James sang "Lovely" by Billie Eilish

at one of the most popular talent shows in the world and

wowed everyone with her performance

.

The 14-year-old PUMA ambassador

from Poland is one of the most promising young artists in her home country. Now she has also amazed the USA. Sara received the

Gold Buzzer

from Simon Cowell in the show. This means that she will skip the next qualifying stages and will perform in the live shows again this summer. Sara appeared on the

America's Got Talent

stage

in her PUMA Cali Star sneakers

and was already beaming like a star ⭐️. The recording of her performance has reached the

10 million mark on YouTube. Don't miss watching it for yourself!
Check out Sara's incredible performance!
Together with her mother, Sara traveled to the audition and performed in front of the judges Simon Cowell, Heidi Klum, Sofia Vergara and Howie Mandel. There she chose the challenging number "lovely", which is sung in the original duet by Billie Eilish and Khalid. Sara justified her trip to America by saying that she wants to find out if dreams can really come true in the United States.
Sara delivered a soulful and emotional performance on stage. She sang the beginning quietly and sensitively. Sara shines especially in the changing pitches and the high notes, which were rewarded with much applause from the audience. At the same time she puts her own stamp on the song and shows on stage what kind of talent she already possesses at her young age.
Her performance triggered standing ovations from the audience and the judges. Simon Cowell did not hesitate for long. He wanted her to never forget this moment and therefore pressed the Golden Buzzer. This automatically puts Sara in the live shows. She is then expected to compete in the Quarter Finals at the beginning of August to sing for a place in the semi-finals.
Her talent has been appreciated not only by the America's Got Talent jury, but also by Billie Eilish on her social media.
What an amazing talent!
View this post on Instagram