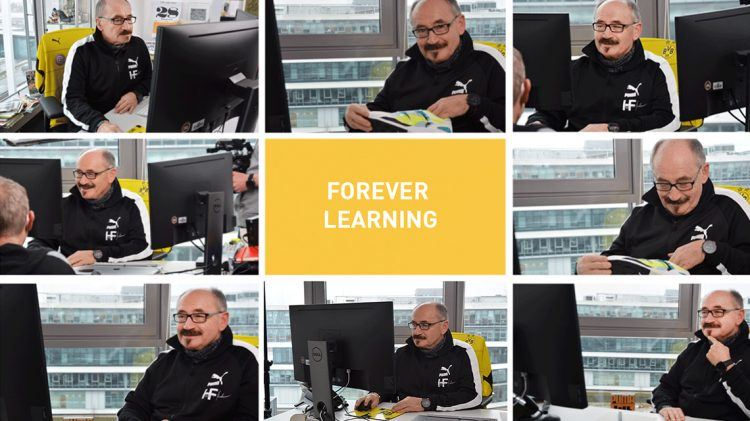 Unlock
Your
Potential
PUMA's extensive learning programs
February 22, 2021
PUMA's extensive learning programs
February 22, 2021
Usain Bolt could have stuck with his first 100m world record. But he dedicated himself to beating it, training, focusing and beating it again. At PUMA,
learning and growing

is part of our

culture of being Forever Faster

. In 2020 and 2021, we significantly expanded our e-learning

opportunities

and the 

PUMA Learn catalogue

.

No matter what role or stage in your career you're in, learning is the most powerful tool for your development. That's why we support your urge to constantly improve by setting up a development plan with you, offering leadership programs and coaching, along with a wide range of self-directed and self-driven programs, both on- and offline. To move to the forefront of digital learning, we decided to join forces with LinkedIn Learning and GoodHabitz.

For us, making digital learning a priority in employee development was a strategic decision. GoodHabitz' online training courses, for example, gives you access to a wide range of soft skill training courses to help you work towards your own learning goals and develop your careers. Our successful collaboration has now been honoured with a 2021 eLearning Award, in the category 'Soft Skills'. The award is a great motivation to drive PUMA´s learning culture further forward.
In 2021, we are offering more than ?17,000 LinkedIn Learning courses around the world. On our Workday Learning platform we are currently offering 500 Good Habitz courses ? and the library is expanding every month.
So, tune in the program! What stops you from learning? Here are some tips from our Global Learning Team to keep #ForeverLearning.