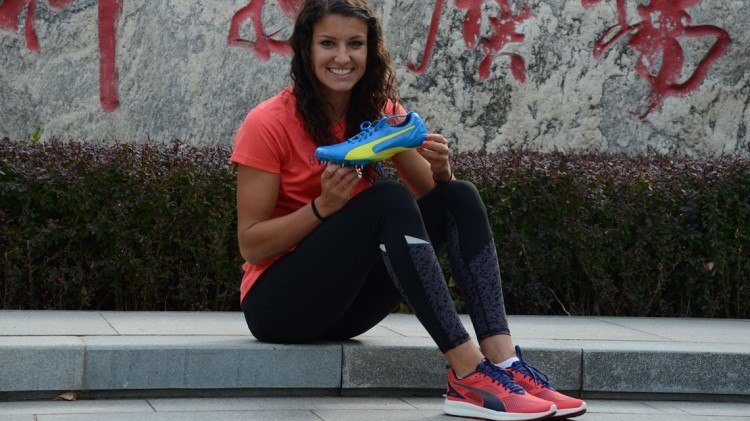 Snatching Away
the Fastest 200m
Woman in the US
She is the 2015 US-National Champion at 200 meters: 22-year old Jenna Prandini, rising sprint star from California, has signed an endorsement contract with us.
As a PUMA Brand Ambassador, she will be used in global marketing initiatives for Running & Training across all communication channels, most prominently in the US market. When she sprinted to Silver in the 100m relay at the World Championships in Beijing last week, she was already wearing PUMA spikes. "The running footwear and apparel PUMA has given me is excellent, and they have exciting marketing plans in place for me," Jenna said. "I'm very happy to be joining PUMA, a great brand with a rich history in sport and track & field."
Jenna, who is currently completing her senior year at the University of Oregon, had an outstanding season this year with winning the 200 metres US National Championships and the 100 meters at the 2015 NCAA Division Outdoor Track and Field Championships. She is the second female after Merlene Ottey (1982) to win the NCAA 100m and National Outdoor 200m in the same year. "Her dedication to training is phenomenal," said Johan Adamsson, Global Director of Sports Marketing & Sports Licensing. "This coupled with her extraordinary talent, charisma and confidence makes her a perfect fit for our brand." Jenna will also be a key ambassador for PUMA Women, an area of increasing focus for PUMA, and will be activated across multiple product categories including Sportstyle.