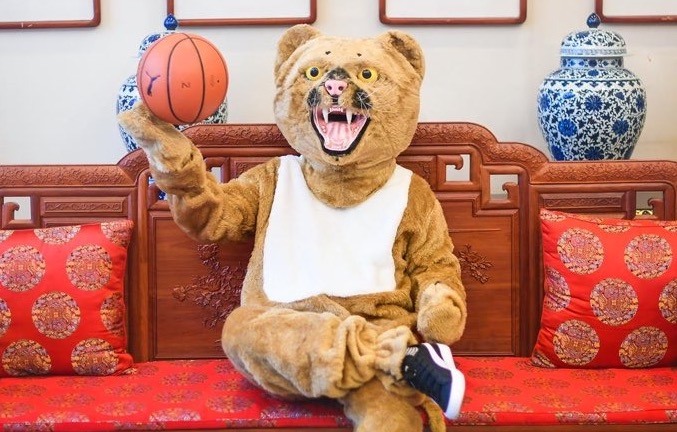 Innovation Fridays:
PUMA's B-Ball Social Team
Has Game, Off-Court
FInding ways to connect players and fans - anytime, anywhere
April 3, 2020
FInding ways to connect players and fans - anytime, anywhere
April 3, 2020
In the U.S.A.,
an NBA game between top-tier teams can have millions of viewers

. With the game being on fire across the globe, viewers tune in from nearly every nation, while teams and players compete in every corner of the globe. So what do all these basketball fans do when the game comes to a screeching halt?

They innovate. By going digital

.

PUMA Hoops' Digital Marketing team

put their heads together back in March and came up with some fun ways to keep

fans, the brand, and the athletes engaged during this challenging time

. Since the game and the culture are so interconnected, that meant that basketball culture had to go digital, too.
Finding virtual activities that matched to basketball wasn't easy, but the new
@PUMAHoops "Hallway Fits"
feature on
Instagram
and
Twitter
is definitely turning heads. On it, PUMA Hoops players show of their pre-game tunnel outfits in an unusual place:
at home
, showing that the traditions of basketball culture can keep thriving, even in the digital space!
And then there's the
"Mini-Hoops Trick Shot"
, where fans are encouraged to post their
best home trick shot videos
. From
athletes
to
little stars
, these
#indoortrickshots videos
are a great way to feed your inner basketball legend. The idea: PUMA is challenging fans to use the surroundings of their own home to map out the most creative way to get the ball in the hoop.
But big name PUMA players have also jumped on the bandwagon, providing exciting content to help feed hungry basketball fans. From a PUMA standpoint, the idea is to help connect fans with athletes, even when they're off the court, while keeping people passionate about the game. Fans can expect  special surprise content from their favorite players on the PUMA Hoops Instagram channel this weekend. Don't miss out!
And know that we'll keep innovating, finding ways to bring you closer to the PUMA brand and athletes, no matter where you are.
#StrongerTogether