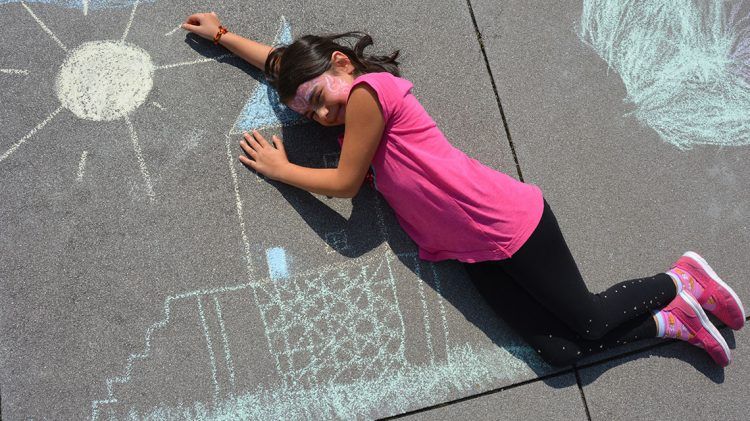 Superheroes
and Olympic
Champions
Third Round for the PUMA Summer Camp for Kids
September 12, 2017
Third Round for the PUMA Summer Camp for Kids
September 12, 2017
For parents, it's a challenge every year: the
summer holidays

. Nursery school is closed and where to leave the little troublemakers during working hours?
PUMA has come up with a solution. For the third year in a row, PUMA organized a two-week
PUMA Summer Camp

for employees' children in Herzo.
Summer Camp? This sounds like a lot of fun, games and new friendships. In fact, the Rudolf-Dassler-Hall in the Brand Center of PUMA's Headquarters in Herzogenaurach is filled with children's laughter and running-aroundmermaids, panda bears or even Batman himself are not rare occurrences. The motto of the first week was "Superheroes" and that made face painting and self-made costumes mandatory.
The variety of fun highlights was enormous: "I enjoyed most, that we could always play soccer. Nearly every day", said Simon (13). Nelly (8) preferred "doing gymnastics and playing with friends." Simon was happy because "we won the Lego building challenge" and Ranja (8) describes enthusiastically her self-designed t-shirt: "I wrote PUMA Camp 2017 on it and used violet spray paint to create stains". Nina (7), however, likes "that you can do so much sports. I'm already looking forward to the next sports session."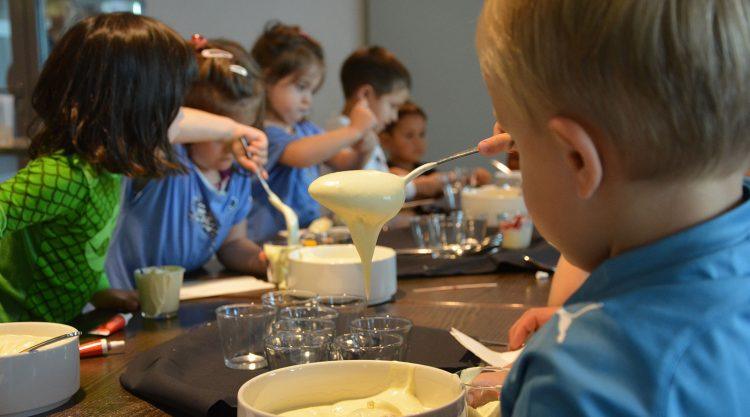 With so much excitement for sports and creative energy, the motto for week two was a perfect fit: "Summer Camp Olympics". From Nonsense Olympics to a soapbox derby, water balloon action or self-made jerseys – the activity options to choose from were so manifold, that every child found their personal highlight. Speaking of highlights: as a grand finale of the Summer Camp, the children got the chance to meet real-life heroes at the fire station in Herzogenaurach.
However, the parents' real-life heroes were rather the caretakers, as the PUMA Summer Camp made a lot of things easier. "We don't have any grandparents around, who can support us, because we are both not from Germany and the nursery school is closed for three weeks", says Natalia Ivanowski, the partner of a PUMA employee. "It was a fantastic opportunity to bridge the time gap." Kerstin Goy-Yun, Employee Representative in Germany, said: "You know that your child is in good hands here. You can come for lunch, you can go to your meetings. It's very relaxed."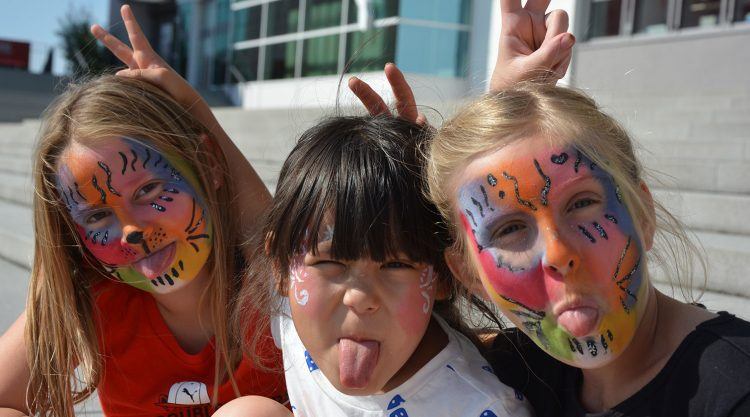 Children were dropped off before work in the morning and fetched again at 5pm. At lunch time, the parents could pick up their kids, eat together and show them their workplaces. "It's really special that my children can see where I work every day", Hermann Müller, Senior Administrator Network & Datacenter Operations, said. "It's great to have such a flexibility during the summer holidays and still having your children around. You see them during lunch, that's very nice and you can also step by whenever you like. It's pretty flexible, spontaneous and uncomplicated", Veronika Hucke, Manager SIS EMEA, added.
In charge for taking care of the kids was PME  Familienservice Nürnberg, a company that helps employees to juggle job and personal life. The team consists of full-time professionals and student assistants from different areas of studies like education, social work or teaching. "I love, how everyone works together with each other, as well as with the kids. With "Superheroes", we have chosen a very cool topic, but we are also responsive to the kids' wishes", Bianca Häppner, Head of the caretakers, said.
To sum it up: this year's PUMA Summer Camp was a solid success – for the caretakers, the parents, and especially for the kids. And even if each one has their own special highlight, they have all got one thing in common: They can't wait for next year's PUMA Summer Camp.