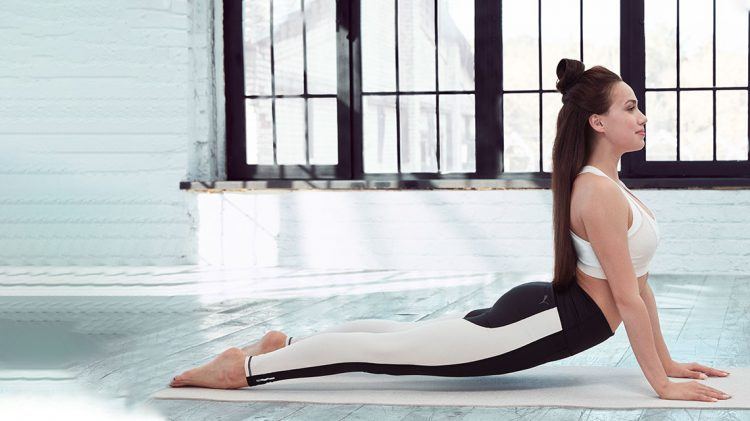 Get the Look:
Elevate your
Home workout
Calling all the studio lovers out there
April 28, 2020
Calling all the studio lovers out there
April 28, 2020
Working out from home or hoping to be able to go to the studio again soon, now it´s the best time to pimp up your look with new sports fashion and gear. As PUMA is dedicated to make you stay healthy and good-looking, we´ll be supporting you with both functional and stylish looks – no matter where or how you choose to workout. See below how to get your studio lover´s look. 
THE LOOK: FOR HER
Studio Adjustable Knitted Women's Training Jacket
This adjustable jacket is your go-to for a day at the studio (as soon as studios have reopened). As flexible as it comes, with raglan sleeves, a thick drawcord waist and thumb holes, this jacket will perfectly adapt to your body shape and move with you.
Studio Porcelain Women's Training Bra
Perfect for a low-impact training, for dancing, for yoga or a sweaty online workout. The non-padded Studio Porcelain Bra features a racerback construction to give you just the freedom of movement you need to perform your exercises. PUMA´s discreet Cat Logo on the chest gives the look a bit of a pop. Here´s where to find the bra.
Studio Porcelain Women´s Training Tights
You want to look flawless and feel flawless? That's where these Studio Porcelain Training Tights are acting big. This Studio Porcelain Tight features an ultra-high waist and strategically-placed Porcelain Print for support right where you need it. With dryCELL technology to keep you dry and comfortable, flow through your studio time with full confidence. Put them on and go work out, flawlessly.
THE LOOK: FOR HIM
Reactive evoKNIT Men´s Tee
Be on the cutting edge of fashion with PUMA´s Reactive evoKNIT Tee. This Tee pairs dryCELL and evoKNIT technologies to deliver the ultimate comfort in a great style.
Reactive Men´s Training Pants
Stay a step ahead of everyone with these Reactive Men's Training Pants. Whether you're looking to have a vigorous (virtual) training session or you're staying home chilling, these men's training pants are ideal, versatile and will keep you comfortable and dry with their moisture-wicking fabric.