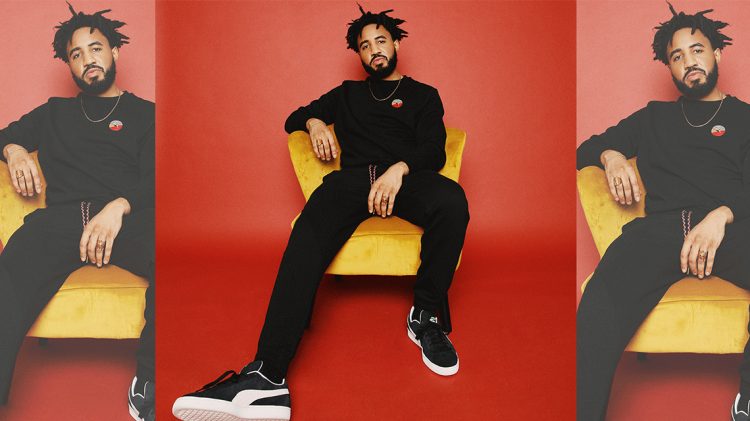 #REFORM
"I want my work with PUMA to always
inspire and be meaningful."
'IS ANYONE LISTENING?': June Ambrose sits down with Deon Jones to talk about women's empowerment & racial equality
January 19, 2022
'IS ANYONE LISTENING?': June Ambrose sits down with Deon Jones to talk about women's empowerment & racial equality
January 19, 2022
We would like to introduce you to Deon Jones. Deon is a US social justice advocate and singer. He is also the host of our new digital series 'Is Anyone Listening?' that features conversations with artists, activists and today's leaders. Building on our

#REFORM

platform, the series wants to inspire by talking about topics such as universal equality.
DEON'S FIRST EPISODE
The series launched last week on PUMA.com and on PUMA's YouTube page.
Fashion pioneer and creative architect June Ambrose sat down with musician and advocate Deon Jones to talk about women's empowerment, racial equality, women in sports, and what she learned from some of her legendary creative partners like Jay-Z, Diddy, and Mary J Blige. Take a look!
Deon will have an open dialogue with other artists and leaders about social activism, culture, and inspiring change.
CATch Up asked him about his future guests, how he picks them and what it means to him to be part of the PUMA Family.
Deon, why have you decided to become part of the PUMA Family? 
Deon: Over the years, I have had many meaningful conversations with Dr. Smith, conceptual artist Glenn Kaino, and many people from PUMA about the role we all play and the responsibility of using our platform to push conversations forward that inspire meaningful change. From these conversations, I knew we had a special voice that could make an impact with PUMA consumers that transcends beyond apparel and shoes. I want my work with PUMA to always inspire and be meaningful. To have the opportunity to do this with the full backing of my PUMA family means a lot. I am very excited about the series and got a great response so far. I want these conversations to make all of us better.

What future interview partners can we expect in upcoming episodes of IS ANYONE LISTENING?
Deon: I already interviewed the artist Glenn Kaino. He has an incredible exhibition now at the Massachusetts Museum of Contemporary Art (MassMoCA).
His exhibitition examines the history of protests across the globe. His latest work in specific reflects on the legacies of two "Bloody Sundays" in order to explore the global interdependence of social justice. I am excited the interview is going to to be release soon.
I also did an interview with Tamika Mallory. She is an incredible movement leader and activist in the USA. Tamika is really showcasing and uplifting the power of women and how women have often been heavily involved in moving our country forward from the beginning of time. I'm also excited to interview Sybrina Fulton and there are more to come.

How do you choose your guests?
Deon: I actually know a lot of them personally. As I talked about my intention of starting this series, particularly nearly ten years since the death of Trayvon Martin, my intention was to not think or center these conversations around the extremes of black existence — either black trauma or black heroism, which always sort of seems to happen when these type of conversations are elevated. I love my brother Jesse Williams' quote from his BET Awards speech, "Just because we're magic doesn't mean we are not real." Really, what is our personal existence in the world like? Who are we as people? How do we create? How do we find joy in the midst of trying to make the world and country better? I wanted to talk to people that allowed me to have those conversations.
You were born in Mississippi and raised between there and Atlanta. Your grandmother also came from Mississippi. You said in an earlier interview, she had a great impact on you. In what way?
Deon: Yes, my great grandma Shug, who is no longer with us, had an incredible impact on my life. Whether she believed I could achieve my dream or not, she never stopped me from manifesting it. And, every young person needs someone like that in their life — a caring adult who never stops them from manifesting their dreams. She was born in 1925 in Mississippi, which at the time was an apartheid state, and endured some very personal challenges in her life. By the time I came into the world, those challenges had been long gone and were just a part of her history, but she would share them with me and my cousins. I think about her often and always ask myself, "I wonder what she would be thinking now?"
Thank you very much, Deon!