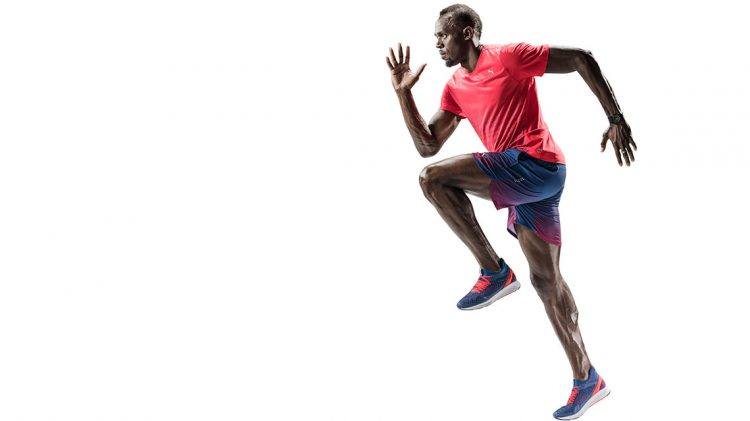 Smash
Your
Goals
Yes! We have been again better than expected
July 26, 2017
Yes! We have been again better than expected
July 26, 2017
PUMA shoes continue to fly off the shelves.
Our Platform, the Suede, the Basket Heart and the Ignite Limitless have performed so well in the second quarter, that Footwear sales  jumped by 27% to 463 million Euros. Apparel gained 12% to 335 million Euros and Accessories grew by 1% to 171 million Euros. Overall sales improved currency adjusted by 16% to 969 million Euros, with double-digit growth rates in all regions.
Sales for the first half 2017 jumped by 16% to 1.974 billion Euros.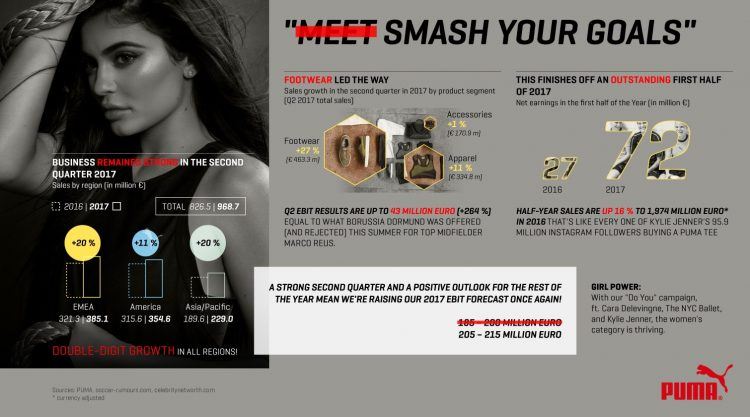 "This combined with a good sell-through in retail and a good orderbook for the next quarters made us raise the outlook for the full year," said our CEO Bjørn Gulden. "We now expect a currency adjusted sales growth for the full year between 12% and 14% and a full-year EBIT between 205 million Euros and 215 million Euros." Before, we had expected the 2017 EBIT to come in between 185 million Euros and 200 million Euros.
EBIT in the second quarter increased by 264% from 12 million Euros to 43 million Euros, while first-half EBIT climbed from 53 million Euros to 114 million Euros. This enormous improvement is down to the strong sales growth, a higher gross profit margin and an improved operating leverage.
First-quarter net earnings jumped from 2 million Euros to 22 million Euros, while net earnings in the first half improved from 27 million Euros to 72 million Euros.