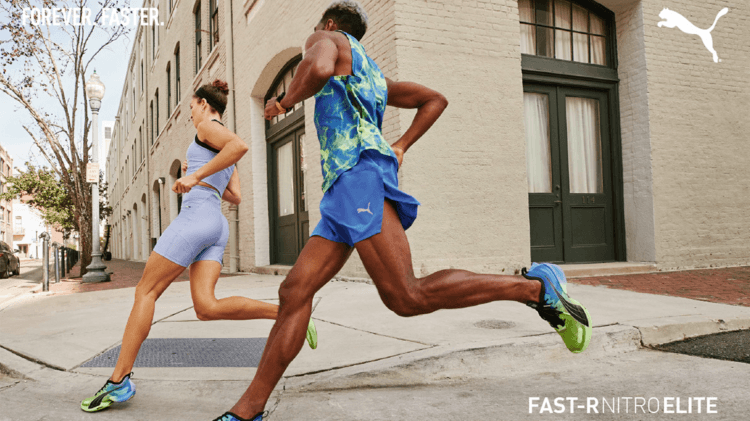 LACE UP YOUR NITROS
RUN PUMA x STRAVA: Join the PUMA NITRO Challenge on Running Tracking App Strava
March 20, 2023
RUN PUMA x STRAVA: Join the PUMA NITRO Challenge on Running Tracking App Strava
March 20, 2023
It's that time of the year again! Grab your running shoes and join our
NITRO running challenge with Strava.

From March 20-April 17, lace up your PUMA NITROs and run

42km,

however and whenever you like, to earn yourself a shiny

NITRO digital badge.

Let's get running!

PUMA is teaming up with one of the biggest running communities in the world, Strava, to bring you the PUMA NITRO challenge. The 42km challenge can be completed in one go or over the course of a month in the form of hiking, running, walking, wheelchair, elliptical or snowshoes. How will you complete your 42km?
Our NITRO running shoe lineup is one you won't want to miss. With its nitrogen infused foam technology and variety of models, there is nothing our NITRO shoes cannot help you with to achieve your running goals. Whether you are training for a marathon, aiming for a personal best or wanting to just stay active, we have got you covered. Join the challenge and experience!