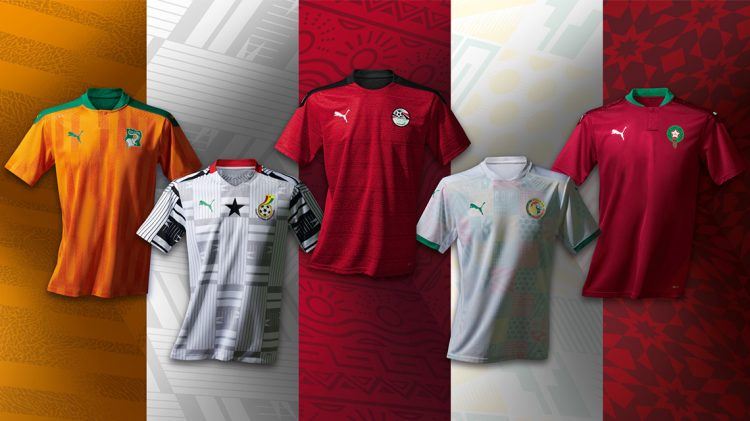 Celebrating heritage
PUMA UNVEILS NEW AFRICAN NATIONS HOME AND AWAY KITS
October 7, 2020
PUMA UNVEILS NEW AFRICAN NATIONS HOME AND AWAY KITS
October 7, 2020
PUMA presents the vibrant
new African national team Home and Away kits

. The kits proudly celebrate the heritage and culture found in each of PUMA's five African teams:

Egypt

,

Ghana

,

Senegal

,

Ivory Coast

and

Morocco

.

Each kit features iconic national motifs re-contextualized into brilliant all-over graphics printed onto their fabrics.
Celebrating the richness and uniqueness of Egypt, the new Home and Away kits features five symbols of national identitiy:  the sun, the River Nile, the desert hills, the pyramids and traditional geometric patterns.
Egypt
Away & Home Kit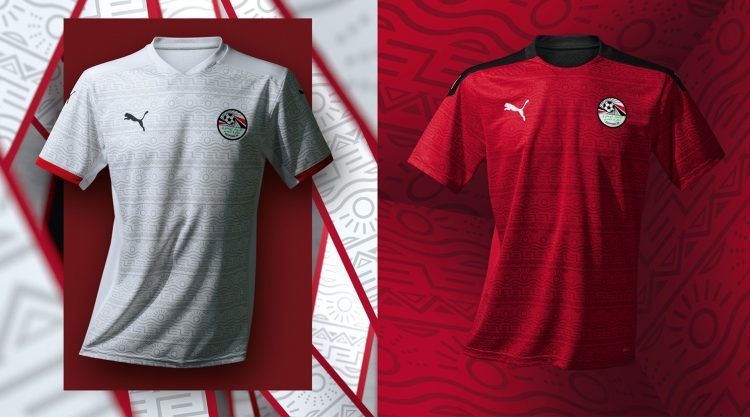 The new Ghana Home and Away kits reflect the intricate art of weaving, rich in detail and steeped in traditional beauty paying homage to timeless Ghanaian creativity.
Ghana
Away & Home Kit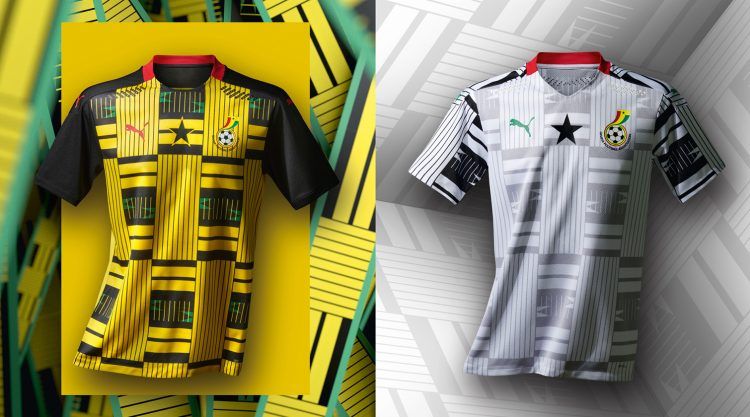 The new Senegal national team kits honor centuries of craftsmanship with bold patterns and vibrant colors drawn from traditional Senegalese textile making culture.
Senegal
Away & Home Kit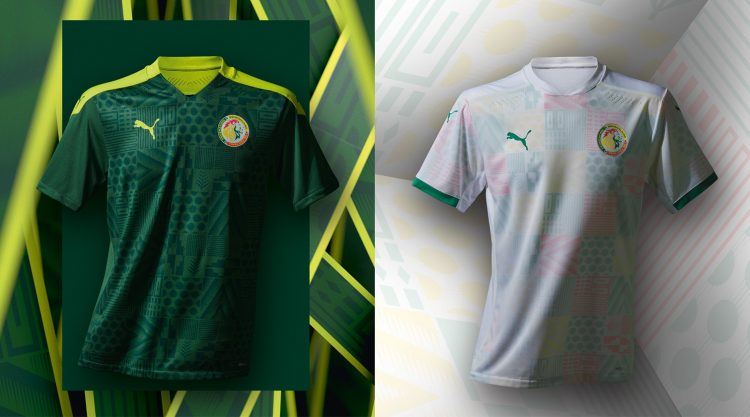 The new Ivory Coast Home and Away kits celebrate the Federations 'Les Elephants' nickname with all-over elephant print graphics.
Ivory Coast
Away & Home Kit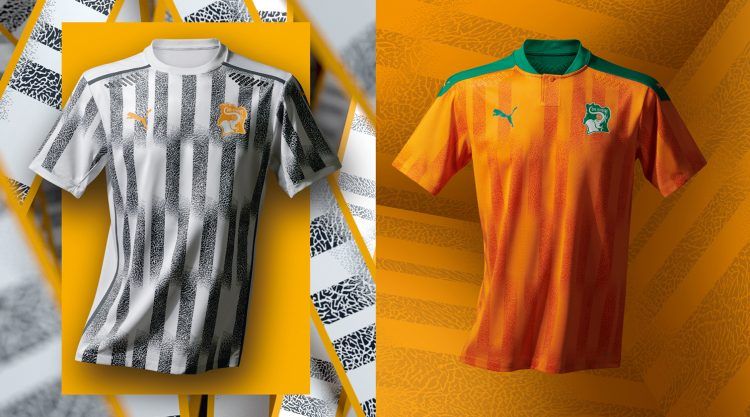 The new Morocco Home and Away kits are inspired by Morocco's national craftsmanship and design tradition found in art and culture, recontextualized in an all-over geometric print graphic.
Morocco
Away & Home Kit