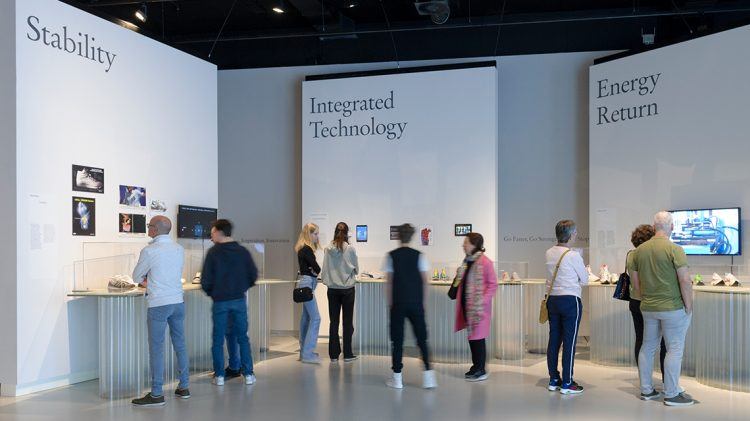 PUMA Archive
Sneakers
Unboxed
PUMA sneakers unboxed at the Design Museum Den Bosch, Netherlands
July 13, 2022
PUMA sneakers unboxed at the Design Museum Den Bosch, Netherlands
July 13, 2022
PUMA Sneakerheads out there, this one is for you! We are thrilled to be part of the "Sneakers Unboxed" exhibition at the Design Museum Den Bosch in the Netherlands. Sneakers Unboxed combines the shoes' history and cultural context with the latest innovations in design and sustainability. Beginning in the 1970s, the exhibition showcases the evolution of the sneaker from sportswear to coveted style icon. Discover the story and the influence of people like Walt 'Clyde' Frazier and check out nine PUMA exhibits. This exhibition is a collaboration between the Design Museum in London and the Design Museum Den Bosch. It will be on display until October 16. So stop by when you have the chance!
Sustainable design, collaborations and cultural influences
The exhibition is split into four sections, Style, Tipping Point, Sustainability and Circular Design, and showcases a behind the scenes look at the footwear phenomenon that we are all fan of. A key element of the exhibition is a journey behind the most technically inventive shoes. Visitors can see a total of nine PUMA shoes on display. Among them are classics like the Tahoe Brush Spike from 1968 and the PUMA DISC SYSTEM Long Jump 100 from 1992,
as well as design models by Mihara from 2004 and 2012 and the Fenty x PUMA Creeper from 2016.
Also in the spotlight are new upcycling and sustainable design practices, unseen prototypes predicting the future of performance design, and streetwear and fashion collaborations that changed the face of the industry.
This exhibition is a MUST for sneaker fans. If you're in the area, be sure to schedule a visit 🙂 .