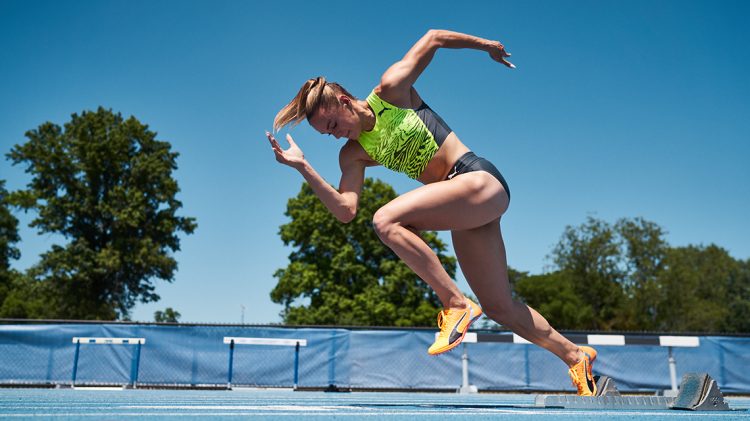 Queen of the bend
PUMA signs rising 200m sprint star Abby Steiner
July 14, 2022
PUMA signs rising 200m sprint star Abby Steiner
July 14, 2022
Abby Steiner is a fast-rising athletics star from the United States and one of the youngsters to watch out for at the World Athletics Championships in Eugene. And guess what? She is a PUMA athlete! Yes, Abby just joined our Fam 🎉. A month ago she took the world by storm when she clocked the second-fastest time of the year at 21.77 seconds to win her first national title. Now we can´t wait to see her compete in our new fireglow evoSPEED NITRO spikes. 🔥
Abby, described by her coach Kathryn Slaven as a "unique talent," is a hard-working athlete. And that's paying off. She holds both the women's indoor 200 meters American record as well as the NCAA record (outdoors) and was named the nation's best high school female athlete in 2018. She holds a personal best of 10.90 seconds over 100 meters and 21.77 seconds over 200 meters. Earlier this year, she was named the National Women's Track Athlete of the Year and the 2022 Honda Sport Award winner for Track & Field.
Just after setting her collegiate record at the NCAA championships in June this year, Abby won her first national title in the women's 200 meters in Eugene, Oregon, with a time of 21.77 seconds.
"PUMA's list of high-performance athletes is impressive and being one of them just feels amazing. I am very happy to be part of the PUMA family now and I can´t wait to take off."
Abby Steiner
Fingers crossed for Eugene and welcome to the #PUMAfam, Abby!