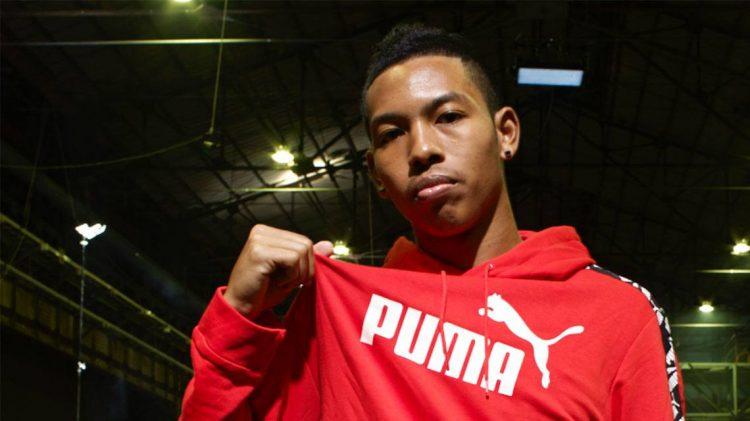 To Catch a Rising
Star - in Japan
PUMA signs Japanese sprint sensation Hakim Sani Brown
January 10, 2020
PUMA signs Japanese sprint sensation Hakim Sani Brown
January 10, 2020
Just ahead of the Tokyo Olympics, PUMA is partnering with 20-year-old Japanese running sensation
Hakim Sani Brown

. The former world youth champion in the 100m and 200m and rising IAAF star has been turning heads since he won his first major title in the U18 competition in 2015.
More recently he's been seen competing for the University of Florida and has broken the Japanese record with an impressive 9.97 last year at the NCAA championships. Not long after that, he landed a bronze medal at the World Championships in Doha as part of the Japanese 4x100m relay team.
Hakim grew up in the sprawling metropolis of Tokyo, where running tracks were hard to come by. He traveled nearly an hour each way, only to train at overcrowded tracks with limited resources. In spite of the challenges, Hakim still managed to hone his sprinting skills and running strategies.
When asked about his rapid ascent to the top, Hakim had this to say:
"Success comes down to the hard work and motivation to be faster."
Hakim is a major player in the Japanese track and field scene and a rising star in the global running arena. His speed, determination, and charisma mean he'll be playing a special role in PUMA marketing plans for the Tokyo Olympic Games. So fasten up and join us, as we follow Hakim on his race to the top!