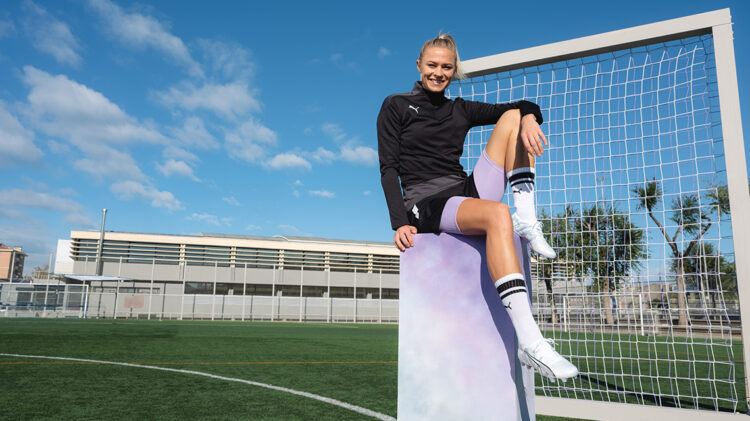 On track
to achieve
our 2023 outlook
PUMA second-quarter sales increase 11.1%
July 26, 2023
PUMA second-quarter sales increase 11.1%
July 26, 2023
We are on track to achieve our 2023 outlook after the second quarter, in which our sales grew by 11.1%, adjusted for currencies, as our continued brand momentum kept demand for PUMA products high.
In the March to June period, we saw a strong sales performance in EMEA and APAC, including greater China, while footwear performed best in terms of product divisions.
On the back of our Q2 results, we are perfectly on track to achieve our full-year outlook in the transition year 2023. PUMA continued to grow by double-digits, demonstrating continued strong brand momentum, despite the volatile environment.
Throughout the quarter, we worked with our retailers through elevated inventory levels in the market and we successfully normalized our own inventories as planned.
Our strategic priorities Brand Elevation, winning in the U.S. and China will help us achieve our growth trajectory and with new leaderships for Global Marketing and Mainland China, we put the organizational foundation for this strategy in place in the second quarter.
Looking ahead, we can see that the macroeconomic environment and volatile retail demand remain a challenge, particularly in North America and Europe, as recession risks weigh on consumer sentiment. In addition, China's economic recovery after COVID-19 remains uncertain.
Despite these uncertainties, we expect high single-digit percentage sales growth, if adjusted for changing currencies, for 2023. We also confirm our outlook for the operating result (EBIT) in the range of 590 million to 670 million euros (€ 641 million in 2022) and a respective change in net income.
Well done everybody who made these results possible! There is so much yet to come in 2023, as we are cheering on our PUMA Athletes at the Women's World Cup and the World Athletics Championships in Budapest. We are also looking forward to exciting collaborations, especially with our brand ambassador Rihanna. We will announce our next quarterly sales results on October 24.