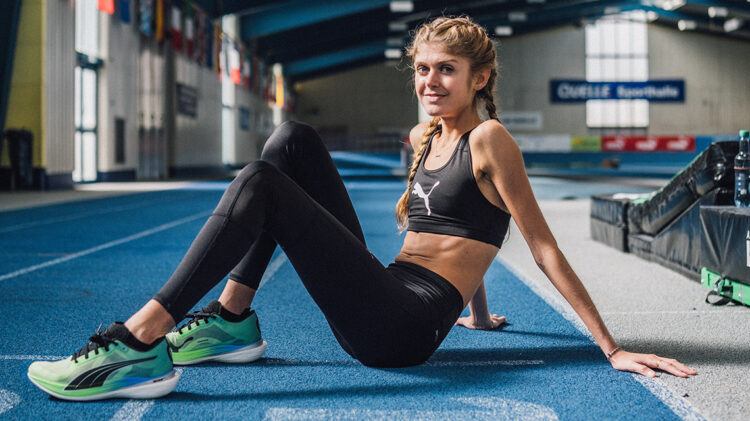 Double digit
growth in Q1
PUMA announces first-quarter results
April 26, 2023
PUMA announces first-quarter results
April 26, 2023
We just published our results for the first quarter and have announced a
14.4 % increase in sales to 2.188 billion euros

. We saw the

strongest increase in the EMEA region and Asia/Pacific

, supported by a

return to growth in Greater China

for the first time in two years.
In terms of product divisions, sales in the January-March period grew fastest in Footwear, driven by continued strong demand for our Performance categories like Football, Basketball, Running & Training and Golf as well as for the Sportstyle category.
"Our first-quarter growth was a strong start to 2023. In line with our strategy to be the best partner to retailers, we grew our wholesale business in a challenging environment and further strengthened our performance credibility with strong growth in our strategically important performance categories."
While we had a successful start to 2023, the macroeconomic and commercial uncertainty remains. Recession fears in various markets, persistently high inflation and elevated interest rates are leading to muted consumer sentiment and volatile demand in retail. In addition, elevated inventory levels in the market contribute to a slower sell-in to the wholesale channel at the moment.
For the full year 2023, we continue to expect high single-digit percentage currency-adjusted sales growth and an operating result (EBIT) in a range of € 590 million to € 670 million.
"We consider 2023 to be a year of transition. In line with our expectations, the year has started with pressure on gross profit margin and profitability. With our continued momentum we are fully on track to normalize our inventory levels and to achieve our full-year guidance."