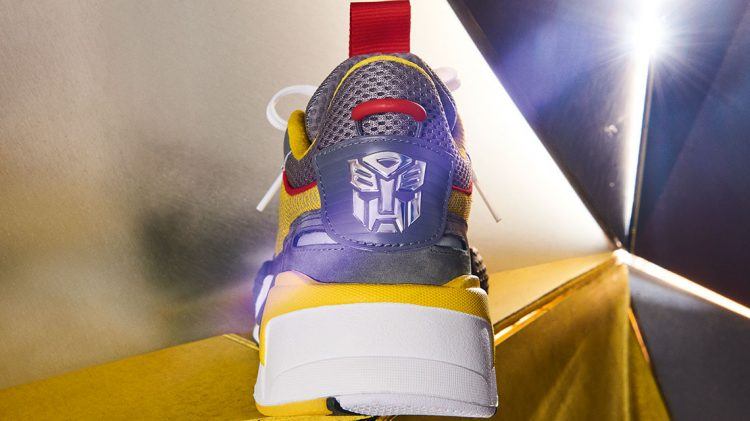 ROBOTS
IN DISGUISE
PUMA partners with Hasbro to launch Transformers Themed Collection
November 8, 2018
PUMA partners with Hasbro to launch Transformers Themed Collection
November 8, 2018
Autobots
Optimus Prime

 and

Bumblebee

no longer just transform into motor vehicles. Soon, they will also transform our PUMA RS shoes!
Teaming up with play and entertainment group
Hasbro

, PUMA brings the famous autobots to your feet with the

PUMA x TRANSFORMERS

capsule range.
Hasbro and Japan's Takara first introduced the stories about the robots which can transform into motor vehicles in 1984 as a toy series. Later, it became a popular cartoon series and today Transformers has turned into a recognizable entertainment brand.
Together with Hasbro, PUMA transforms our RS-O silhouette, that is based on the iconic 1980s Running System (RS) line, into the RS-X. But even if the two bring together two icons from the 80s, you can look forward to a futuristic design and style!
The RS-X Transformers Optimus Prime in Dazzling Blue – High Risk Red are nods to the signature colors of the two protagonists
We are excited to partner with Hasbro to create a fun collaborative collection that will bring the iconic robots to life. Having achieved global icon status, Transformers make perfect partners to push forward stories of reinvention within modern-day pop culture
For the ultimate head-to-toe Transformers look, the collection also features apparel and accessories. Bumblebee's and Optimus Prime's vivid colors continue to appear on the T7 Track Pant and Track Top while the tees feature various iterations of the PUMA x Transformers graphics and all-over prints.      
All the sneaker heads and transformers fans out there can be even more happy: The PUMA x TRANSFORMERS range comes just in time for the release of BUMBLEBEE, the movie.