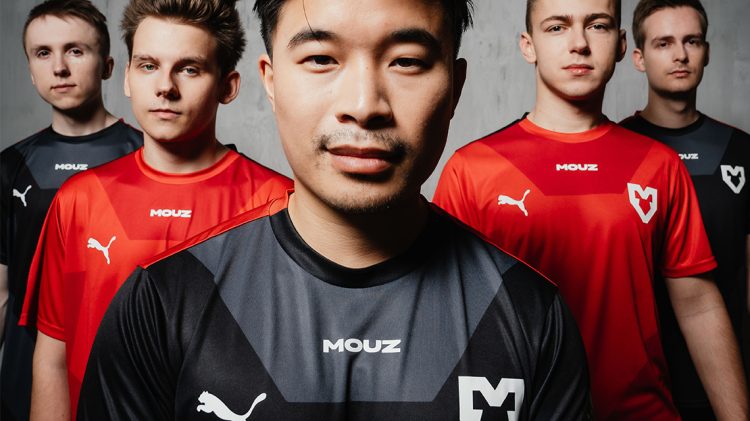 PUMA esports
READY,
WILLING
& ABLE
PUMA X MOUZ
November 16, 2021
PUMA X MOUZ
November 16, 2021
Are you ready? Please welcome German esports organization Mousesports (MOUZ) to the PUMA Family.
Mousesports is the most successful

German esport club and one of the most storied professional gaming teams worldwide. They live and breathe esports everyday and compete in the most prestigious tournaments all over the world. With the rise of the legendary Counter-Strike team, mousesports expanded into other important games to win World, European & National Championships alike. We are excited to expand our esports family and

provide the MOUZ athletes and its fans with jerseys and more.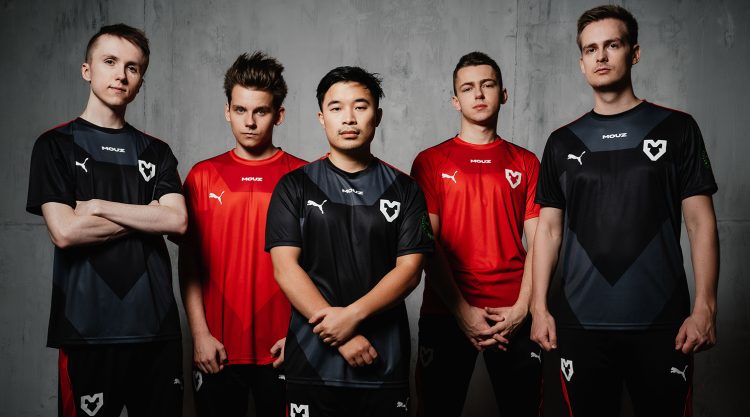 At PUMA, esports is an important category within the global and regional strategy. We are enormously happy to announce our long-term partnership with MOUZ, one of the most established and most popular esports teams. As the organization's outfitter, we want to contribute to the team's ongoing success by providing innovative PUMA products. With our licensed fanwear, we also offer high-quality and stylish collection pieces that will spark enthusiasm for esports and simultaneously familiarize our consumers with MOUZ.
The partnership kicked off with the MOUZ Counter-Strike division. The team rocked the new PUMA collection at the PGL Major in Stockholm. Our first edition includes a performance line that the mousesports player will wear during events and a casual part. It is the first official clothing showing the new MOUZ logo after mousesports recent rebranding.
The first drop includes two jerseys, a performance half zip, a hoodie, pants, shorts and different t-shirts. While MOUZ players wear the new collection immediately at all events, fans can pre-order their favorite pieces now and will receive them in December of 2022. PUMA will not only provide mousesports with new apparel, but we will also be featured in several upcoming content pieces with the players and play a big role in another massive mousesports project that is around the corner.
Stay tuned!