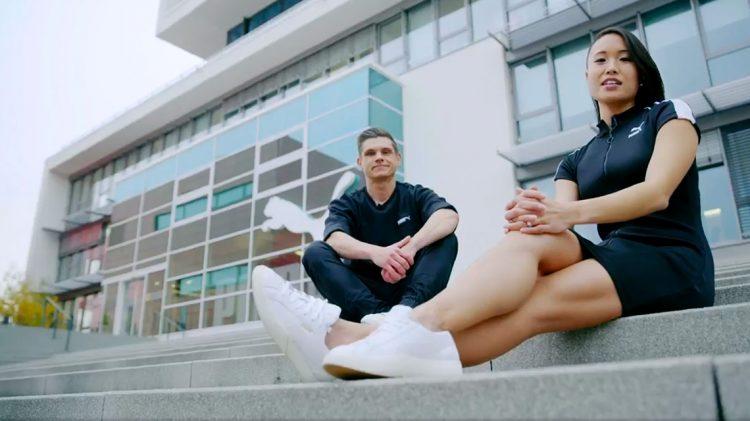 UNLEASH
YOUR
CREATIVITY
PUMA partners with Boston Consulting Group to join the b@s videochallenge
April 9, 2021
PUMA partners with Boston Consulting Group to join the b@s videochallenge
April 9, 2021
4 questions. 4 minutes.

This year, we partner with B
oston Consulting Group (BCG)
to

join the b@s videochallenge

. ? If you know students between the ages of 14 and 20 who want to be part of something great to showcase their creativity, send them this way!
You are interested in producing films, and you feel at home in the digital world?
The b@s videochallenge is your opportunity to try your hand at a video and to get in contact with us. You have the opportunity today to create your own video—either by yourself or with a team of friends or fellow students. The best videos will win exceptional prizes, and all complete videos submitted before the deadline will receive a certificate of participation. Join the challenge HERE.
AS MENTIONED BY NANCY & TONI, YOUR VIDEO MUST ANSWER FOUR QUESTIONS IN FOUR MINUTES
We want to know what you think PUMA stands for and what separates us from other companies?
What do you think makes PUMA a successful brand?
What would you identify as some of the biggest risks for PUMA as a brand?
Give us 3 recommendations on how we can improve as a brand?



Deadline for entries is August 1, 2021.
GOOD LUCK!