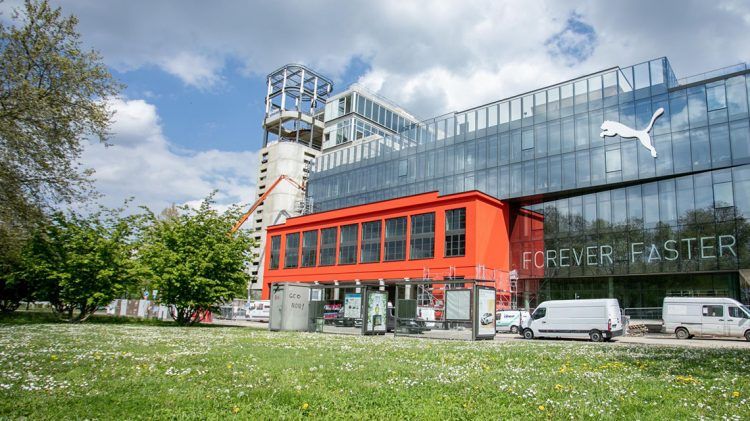 A new home
for PUMA France
PUMA opens new HQ office building in Strasbourg, France
May 13, 2021
PUMA opens new HQ office building in Strasbourg, France
May 13, 2021
Last week was a special one for our #PUMAFam in France. They moved into the heart of Strasbourg district the Wacken, into a beautiful workplace designed for our employees and their well-being. We wish the French team a great start in these brand new offices!
The new French headquarter will fit up to 120 PUMAs. It offers showrooms for all business units, a space for photo shoots, a football & basketball pitch on the rooftop, a 67 m2 fitness room and a 172 m2 workout room, a large canteen, foosball tables and more. This unique architectural building offers our employees plenty of work and break spaces, including a rooftop with breathtaking views of Strasbourg.
The entrance area includes a history wall with exhibits from our PUMA Archive, a modern and minimalist reception as well as a ´faster zone´ that portraits and educates about our sustainability goals 10FOR25 along with our Forever Better mission.
Currently there are still some minor constructions going on. We are aim to complete them by end of June this summer.
first inside look