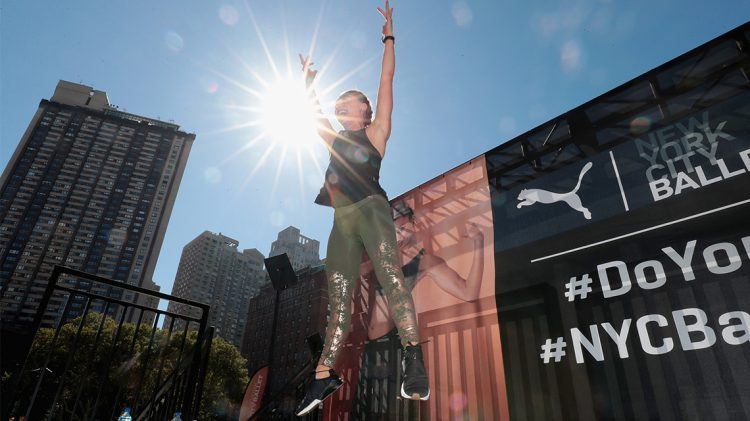 Train
with
Grace
PUMA And NYCB Collaborate On Unique Workout
September 26, 2017
PUMA And NYCB Collaborate On Unique Workout
September 26, 2017
Rays of warm September sunlight set the scene, as
New York's Lincoln Center Plaza

transformed into a stage.
Last Saturday morning saw a
brand new workout concept developed by PUMA and New York City Ballet

. Their training collaboration has inspired a workout design, which mixes

dance class with a HIIT training.
Over 500 participants made for an overwhelming reception, spreading out their yoga mats, towels, and training gear, as dancers from NYCB and professional trainers from PUMA's Team Faster took the stage.
Judging by the sweaty, yet laughing faces, extensive preparations prior to the actual event in front of the world-famous Lincoln Center had paid off:
"We wanted to create a workout that is both challenging and fun and mixing NYCB and PUMA is the perfect formula," says Savannah Lowery, NYCB Soloist. "It's a dance class and a training session all in one. We want everyone to walk away feeling stronger and more confident of their inner dancer."
Certified and carefully scouted PUMA Team Faster trainers, sharing their knowledge and joy of exercise, and the dancing expertise from NYCB prove that mixing the best of both worlds results in a new perspective of successfully interpreting fitness.
PUMA trainer Niv Zander confirms the positive vibe and attitude mirrored by all involved: "Feeling best in your own skin and taking care of your health and strength are such important goals. No matter what you do and how you move your body, you absolutely have to love and care for yourself. Ballet and a fun workout session are both such wonderful avenues to do just that."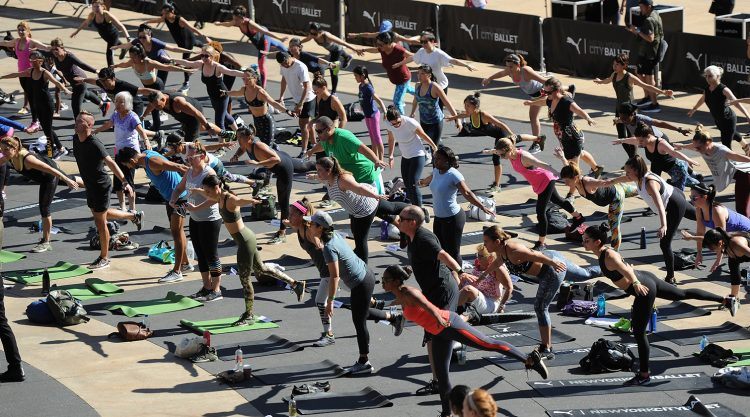 But it was not all said and done with the workout itself!
Participants were also presented with free PUMA Fierce from the Velvet Rope collection and offered a variety of healthy food and drinks.
Sports enthusiasts around the globe can look forward to this unique workout concept hitting their cities, as this offer will be shared worldwide through different PUMA activations in 2018.