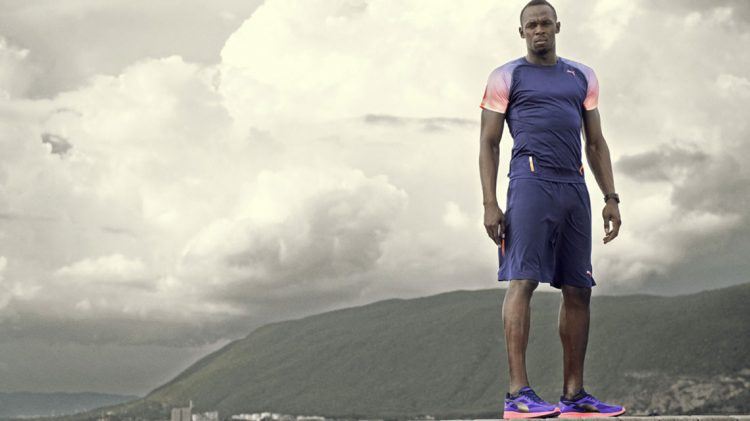 "It is something
that we are building
our Future on"
The PUMA IGNITE running shoe
February 16, 2015
The PUMA IGNITE running shoe
February 16, 2015
"I have always enjoyed a good entrance and this one was epic."
No doubt.
Usain Bolt

was obviously pleased with the spectacular stunt in New York City this month, that saw our latest running shoe,

the IGNITE

, emerge to life.

PUMA had set up a number of treadmills in the middle of Times Square, the most visited place globally with 360,000 pedestrian visitors a day. More than a hundred passers-by – including patrolling police officers in their uniforms – were challenged to put on a pair of PUMA IGNITE, hop on a treadmill and power away.

As the IGNITE's trick is to give energy back while running, the energy generated was collected and stored. When 100% were reached, the World's Fastest Man rose up in a show of light and smoke, pointing to lit-up billboards that showed the shoe.

"People were running for hours on end in really cold weather, we were watching the energy meter rise and when it hit the top, it's fair to say there were fireworks", Bolt recalls the spectacular event.

It is the first time ever, that PUMA has used its long-time athlete and sprint star in a product launch or campaign. "One of the most important things is that we have Usain endorsing the shoe," says Karin Baust, General Manager Training/ Running and the woman behind the shoe. "This really helps, because he is obviously a mega star in the Running and Track & Field world. That he endorses IGNITE also helps to underpin our credibility as a serious running brand," she explains, adding proudly that "he loves the IGNITE."

News on the IGNITE launch event spread widely and exposure was massive. Only an hour after the event, more than a thousand posts on #ignitenyc were counted and an exclusive interview with Usain Bolt will propel PUMA onto the cover of Runners World UK.
CATch Up spoke to a still energized
Karin Baust

after the event to find out whether IGNITE has the power to launch PUMA into the league of credible running brands.

Karin, how did you like the launch?

It could not have been any better. There were people waiting for the treadmills, there was a lot of excitement, the journalists were all positive, there were a lot of people around to see the brand lit up on Times Square. This was just an outstanding experience.

What did people think of the IGNITE?

I personally talked to many people who came off the treadmill about the shoe. The feedback was "very comfortable", "great cushioning", "feels really good on the foot". This actually summarizes what we have been set out to create within the IGNITE: energy return, step-in comfort and long lasting durability that the shoe would not break down after a short period of time.

How exactly does the energy return technology work?

When you run or when you do any activity, you use energy. With the polyurethane (PU) foam in the midsole of the IGNITE, you basically have to use slightly less energy to do the same activity because of the rebound from the foam. It kind of propels forward and that allows you to use a little less of yourself to propel yourself forward.

So in essence, a runner would last longer?

They have to use less energy to do the same thing. So that should enable them to last longer, if they wanted to, because they should be less tired.
Have you tried them yourself?
Of course. I have been running in this shoe for the last nine months. I have got an Achilles heel injury and the only shoe that I could run in was the IGNITE. The softness and the cushioning really helped me to work through my injury last fall. It is a very good shoe, I love it and it is the only shoe I am running in right now.
And I think it looks really good. I get a lot of people looking at the shoes, asking: "Who is that shoe from?" and I say: "PUMA!" And they are: "Oh, really?" It really looks quite different than the DNA we had in the past.
Do you think the IGNITE has the potential to give us more credibility as a serious running brand?
Absolutely. For sure. I am with accounts all the time and the feedback I am getting is really positive. We had a first review with Runner's World US and it was very good.
It is key for a brand to invest in running innovation and it is a long-term strategy for us. We are not just dropping a shoe in the market and walking away as we did in the past in many circumstances. We put a lot behind the IGNITE.
It is long-term commitment. After we have now launched the first shoe, we have a PWRCOOL version coming in the second quarter. In the third quarter, we will follow with a cross trainer and the fourth quarter will see the launch of PWR Warm.
There is really a commitment from PUMA to Forever Faster, to performance, to innovation and running and all this helps to gain credibility with our retailers.
The IGNITE is something that we are building our future on.
The IGNITE is Usain's pick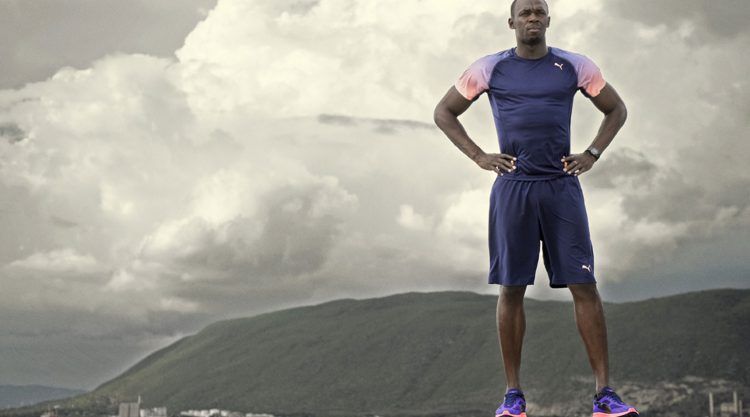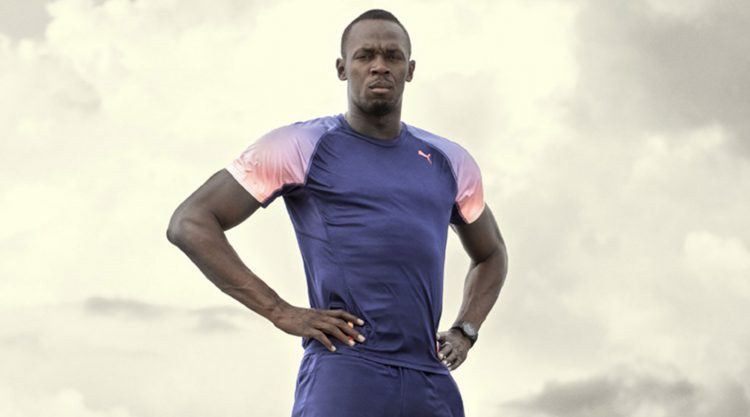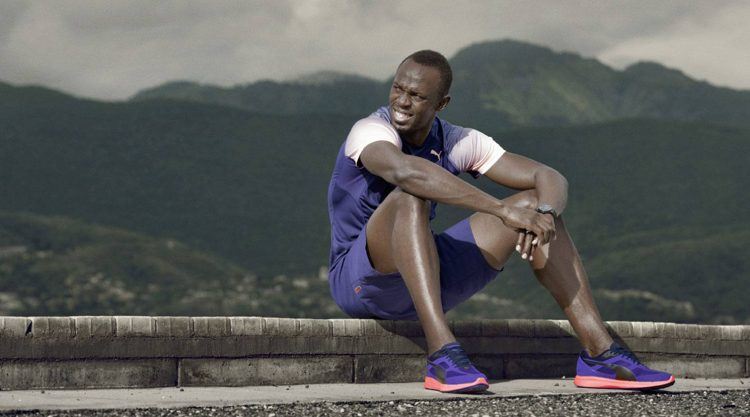 Usain, what do you think about the IGNITE?
It is a cool shoe. Over the years that I have been in that design industry, I think this is the best one so far. It looks really good.
I was part of the development and it is great to see something coming up that really works.
I think they did a great job, they really took the time to develop this, so yes, it is a great shoe. For me, it works. Thumbs up to the family.
How does the new IGNITE feel in comparison to the FAAS that you have been running previously?
I like to have different types and change shoes within the training session. The IGNITE is more for warm up and warm down because it gives you energy.
What do you expect from running shoes except of comfort? Do you have some special criteria?
For me, it is all about comfort initially. But the IGNITE gives you back energy. This is so brilliant. I don't think that anyone has ever thought about that you need energy. Especially at the end of your program, when you are tired and you have to warm down. It helps to help you back up and keep you going.