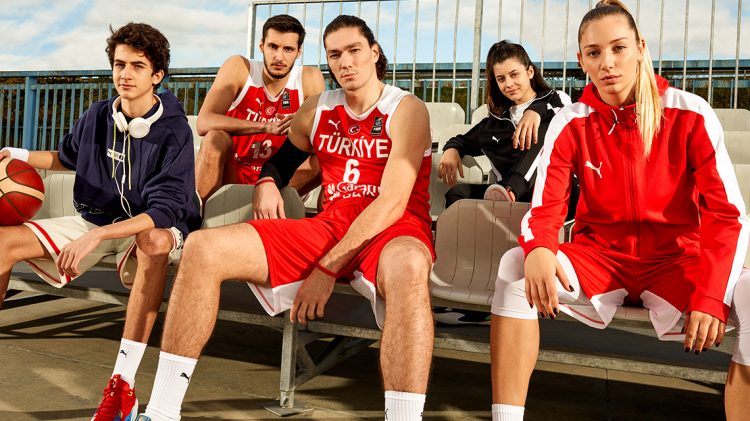 B-Ball
in
Turkey
PUMA is official sponsor of Turkish National Basketball Teams
November 24, 2020
PUMA is official sponsor of Turkish National Basketball Teams
November 24, 2020
Alley-Oop! We are the
official sponsor of the Turkish National Basketball teams

. The long-term partnership kicked off with the 2020 – 2021 season. This is PUMA's

first national basketball team sponsorship

worldwide.

Turkish National Men and Women Basketball teams will wear PUMA on the upcoming World and European Championships, as well as the upcoming Summer Olympics, in case they qualify for the finals. Our fingers are crossed!
As PUMA Turkey we are very happy about our new partnership with the Turkish Basketball Federation. This deal does not only cover the A-teams, but the youth teams as well.
It's our pleasure that PUMA is our sponsor. PUMA is one of the largest and most important sports brands in the world. We are confident that this prestigious partnership will help our national teams on their journey to achieve new and bigger victories.