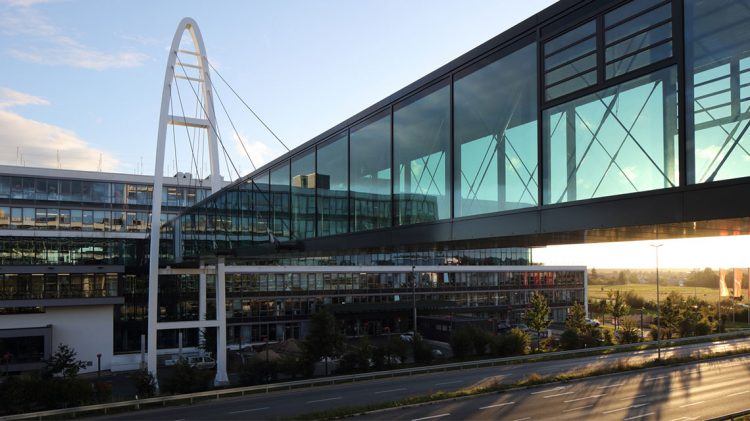 Back 4 Good
PUMA is once again listed on the FTSE4Good stock index
November 6, 2018
PUMA is once again listed on the FTSE4Good stock index
November 6, 2018
After two years of absence, PUMA once again made it onto the
FTSE4Good stock market index

, which aims to bundle together the

world's most sustainable companies.
This allows shareholders concerned about
environmental and social issues

to make an informed choice when investing their money.
The index, compiled by British provider FTSE Russell, is one of the best-known indices for sustainable investments globally.
PUMA had already been listed on the index between 2005 and 2015. Our short-lived removal from the index was for technical reasons and had nothing to do with our sustainability credentials: when former parent company Kering held almost 90% of the shares, the amount of freely traded shares was too small to be included. With the spin-off from Kering, and a much larger free float, PUMA is now back in the FTSE4Good.
PUMA's listing on the FTSE4Good has a significant positive impact. Our shares are now much more attractive for sustainability investors. There are a lot of such investors, for example many pension funds. It is also a great recognition for our brand and our sustainability program as this is an independent evaluation.
The FTSE4Good index includes companies that care deeply about corporate social responsibility. The index operates on the best-in-class principle, which means that it selects companies which deliver the best sustainability performance in their industry. Investors frequently use such indices as benchmark.
Even among its industry peers, FTSE ranks PUMA near the very top when it comes to environmental, social and governance issues.
Regarding social issues FTSE even ranks us as the world's best performer among sports brands. Our environmental and social supply chain are given top marks.
Cover Picture Credit: Conné