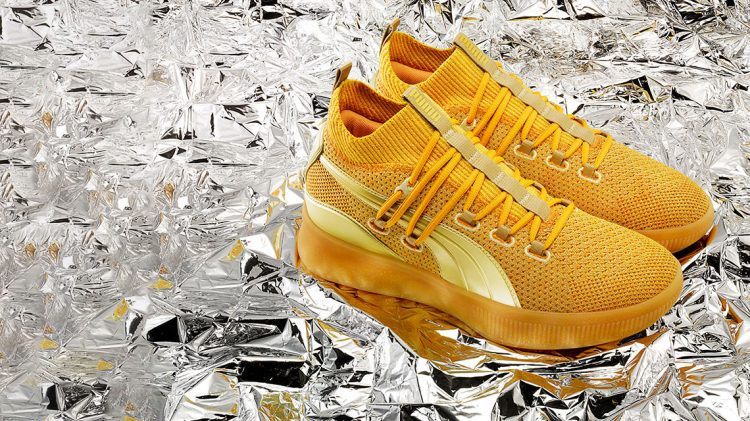 Chasing for Gold
With Clyde Court
Title Run
PUMA is going for gold in time for the NBA Playoffs coming to a close
May 15, 2019
PUMA is going for gold in time for the NBA Playoffs coming to a close
May 15, 2019
Who will crown himself
NBA champion

this season? Maybe it's DeMarcus Cousins and his Golden State Warriors or Danny Green and the Toronto Raptors. In any case, they'd already have the right shoe.
In a dazzling gold color featuring metallic gold threads, PUMA's Clyde Court Title Run accompanies our PUMA hoops star on the ultimate chase for gold to claim the coveted championship.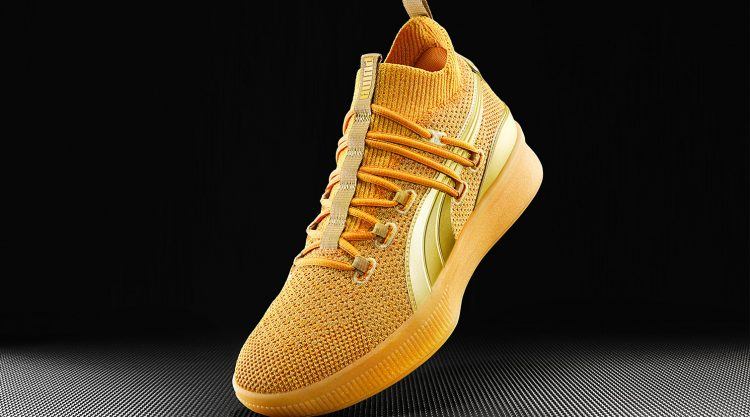 After the regular NBA season, which consists of 82 games for each team, the best eight teams of the Eastern and the Western Conference battle it out in the playoffs to determine the league's champion in a best-of-seven elimination tournament. That means, at best, a team plays four games per round (if they win all four), at worst, they play seven games, if both teams won three games for example.
Defending their 2018 title, DeMarcus Cousins and his team already won the first match of the Western Conference Finals against the Portland Trail Blazers. In the finals starting on May 30, 2019 they could then come up against the Milwaukee Bucks or the Toronto Raptors with PUMA player Danny Green currently competing against each other in the Eastern Conference Finals.
Clyde Court Title Run drops today, May 15. When the metallic gold color flashes on the court, the message to all opponents is clear: You're here to win a title. For DeMarcus Cousins or Danny Green that could be the NBA Championship Title…