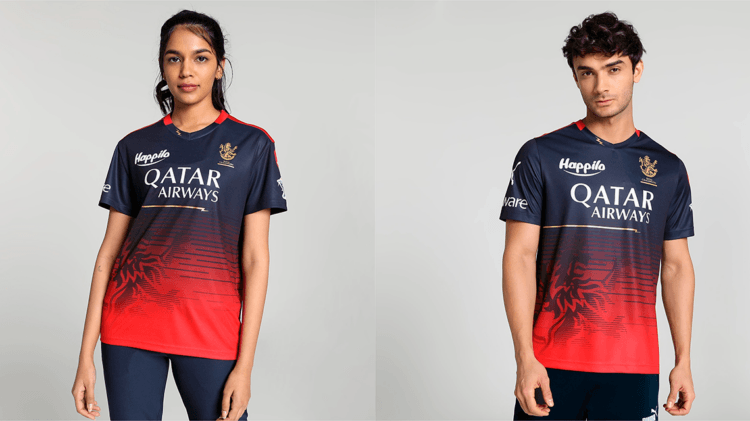 GET YOUR GAME ON
PUMA India Unveils New Kits for Cricket Team Royal Challengers Bangalore
April 10, 2023
PUMA India Unveils New Kits for Cricket Team Royal Challengers Bangalore
April 10, 2023
In true Forever.Faster style, PUMA India is proud to present the latest kit for
 Premier League Cricket team Royal Challengers Bangalore!

The team received the request from the club for new kits and were able turn around designs, fabric, artwork and even a prototype sample in just a couple days. The entire kit was delivered on February 23rd, with less than 25 days delivery period to supply the kit. Find out more below! 🏏

After receiving a request on January 31st to create new kits for cricket team Royal Challengers Bangalore (RCB), our PUMA India team responded swiftly to produce new kits already by February 23rd! Speed is in our PUMA DNA.

Our team in India spent hours researching, strategising and implementing solutions to various challenges in order to create the kits for the men and women's teams. Congratulations to the team for their talent, creativity and hard work!

The Royal Challengers Bangalore unveiled their new kit for the Indian Premier League 2023 at their special RCB Unbox event on March 26th in Bengaluru. The team's captain Faf du Plessis and star player Virat Kohli unveiled the RCB jerseys. Check them out below.
View this post on Instagram