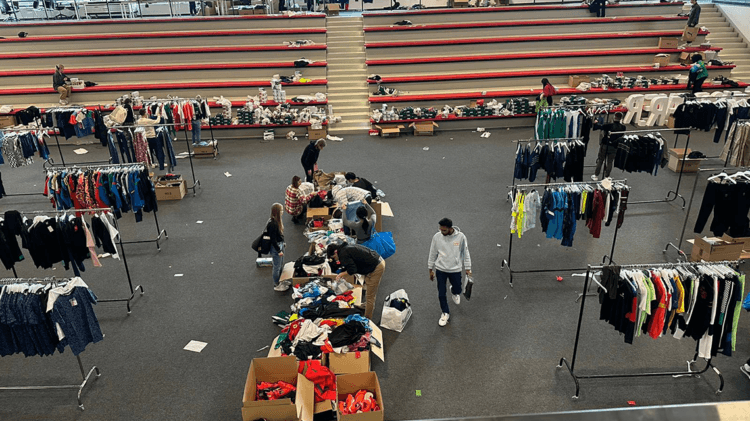 Sample Sale for Turkey
PUMA HQ Organises a Sample Sale to Raise Money for Turkey
March 15, 2023
PUMA HQ Organises a Sample Sale to Raise Money for Turkey
March 15, 2023
PUMA

is continuing to support the relief efforts after the tragic earthquake in Turkey and Syria last month. The PUMA HQ in Herzogenaurach, Germany, organised a large sample sale for our employees to raise donations for Turkey. After one and a half days, we reached around €40,000 and on top of this, we also sold Turkish soup and baklavas to raise more money.

PUMA is adding to the donations for a total of 

€100,000!

All proceeds will be distributed to Turkish and Syrian relief organisations to help those affected and support reconstruction efforts. You can also donate through Charity Cat here.