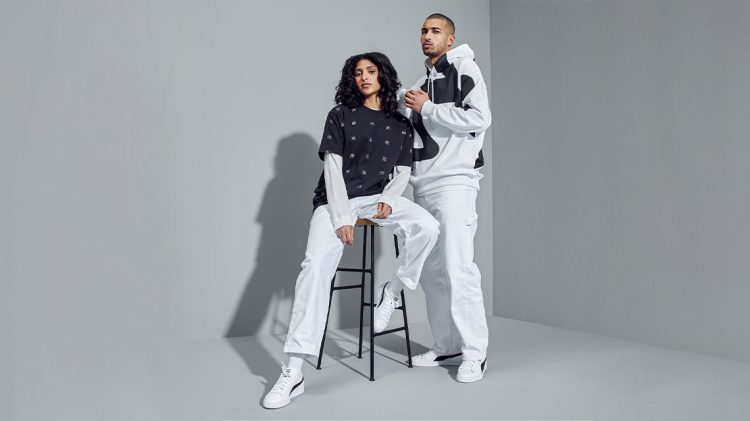 Iconic
and
timeless
PUMA HEROES COLLECTION FEATURES OTL AICHER'S ICONIC PICTOGRAMS
May 20, 2022
PUMA HEROES COLLECTION FEATURES OTL AICHER'S ICONIC PICTOGRAMS
May 20, 2022
PUMA has 
launched an exclusive collection

to mark the 100th birthday of German graphic designer Otl Aicher and the 50th anniversary of his sport-pictograms for the Olympic Games 1972 in Munich. The 13-piece collection was presented at an event at the PUMA store in Munich this week.
Otto "Otl" Aicher was a German graphic designer and typographer who showed the way towards clear communications without words with his simple pictograms.  His designs aimed to create a universal picture language that is international and timeless. He set benchmarks for directional signs, advertising, sporting events, websites and media. To mark Otl Aicher's 100th birthday and the 50th anniversary of his designs for the 1972 Olympics in Munich, PUMA presents the PUMA HEROES collection in cooperation with Stiehl/Over/Gehrmann, the agency which is responsible for the worldwide licensing and development of Otl Aicher's pictograms. The collection consists of both colorful and black and white tees, shorts and hoodies, stages his iconic sport-pictograms in different ways.
"Otl Aicher's pictograms are iconic and timeless, and the message of his designs speaks a global language. PUMA's history in sports and design creates the perfect match for this collaboration and that is how we offer a unique experience for our customers. We are very proud of this collection!"
PUMA athletes Gesa Felicitas Krause and Marie-Laurence Jungfleisch were among the many guests who attended the launch event at the PUMA store in Munich.
"At PUMA, we met people to whom we didn't have to explain much. They were true fans who picked up the ball immediately. In the PUMA HEROES collection, the pictograms make their mark in a whole new way. Classic meets cool. You could also say: The youth of the world meet at PUMA."
The PUMA HEROES collection is now available online at puma.com and in the PUMA stores in Munich, Herzogenaurach and Berlin.