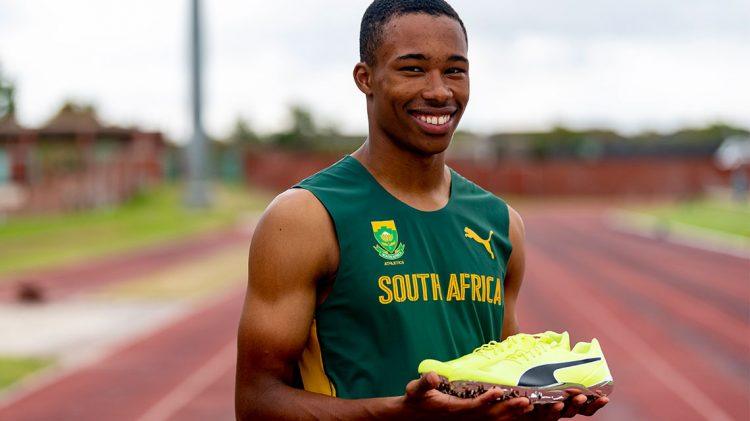 Athletics South Africa
selects PUMA
as official sponsor
Exciting new partnership promotes young South African talent
February 27, 2020
Exciting new partnership promotes young South African talent
February 27, 2020
The
multi-year deal

with Athletics South Africa means we will see loads of South African athletes wearing

PUMA

for the first time at the 2020 Africa Cross Country Championship in April, not to mention at the

IAAF events

that follow.
Let's start with a fun fact: South Africa actually has a national governing body for athletics, which encompasses track and field, cross country, road running and race-walking. The Johannesburg-based Athletics South Africa (ASA) is a member of Confederation of African Athletics, and is recognized by the IAAF, or World Athletics organization. And now, it is officially sponsored by PUMA.
Track and field has always been a part of PUMA's heritage and we are proud to be able to collaborate with the South African athletics federation, outfit one of the world's leading teams and help to develop athletes for tomorrow's success.
The partnership seemed perfect, given PUMA's long and rich history in Track and Field. Take the decades-long sponsorship for the Jamaica Athletics Administrative Association for example, which included Usain Bolt, the fastest man on earth, and the latest partnership with pole vault World Record holder Armand "Mondo" Duplantis.
Now PUMA´s track and field squad will be complemented by South African stars, such as Luke Davids, Thando Roto, Hericho Bruintjies, Rikenette Steenkamp, Wenda Nel and Gena Lofstrand. Let´s give them a warm welcome!