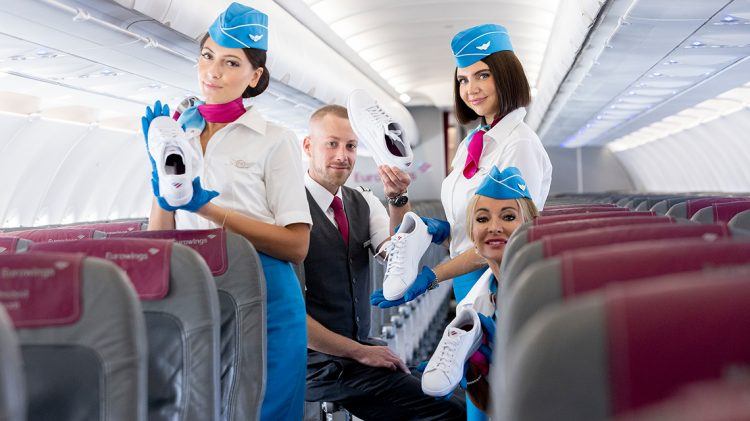 Cozy in
the air
PUMA equips employees of German airline Eurowings with sneakers
September 26, 2022
PUMA equips employees of German airline Eurowings with sneakers
September 26, 2022
If you're flying within Europe, look out for our Smash v2 in the air! 👀👟Starting in October, employees of the German airline Eurowings will wear white PUMA Smash sneakers with the Eurowings logo on the first Friday of every month. In doing so, the airline from the Lufthansa Group not only wants to provide a fashionable eye-catcher, but above all to meet the employees' desire for a sporty travel companion. The airline is dubbing the selected Fridays as "Sneaker Flydays".
CATch up had a chat with Gerald Zanon, Key Account Manager Shoe Chains Austria & B2B DACH at PUMA about the project.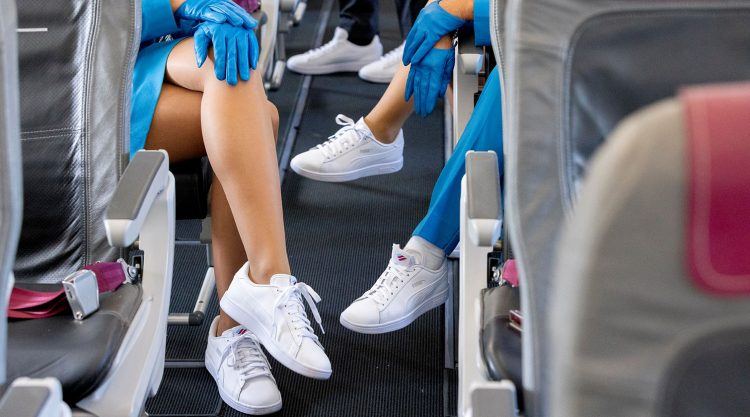 Gerald, you are responsible for our B2B business in the DACH region. Did the airline approach us? 
Gerald: Yes, Eurowings reached out to us. They have seen another project of us which they liked. They ordered one of our top sellers – the PUMA Smash v2.
Which route do we have to fly to possibly see our PUMA Smash shoes?
Gerald: From now on, the Eurowings cabin crew is allowed to show up for work wearing our sneakers every first Friday of the month. This applies to Eurowings Germany and to Eurowings Europe on the routes to Mallorca, Stockholm, Salzburg, Prague and Pristina.
Are the shoes custom-made?
Gerald: Yes, the shoes are customized. On the tongue of the shoe and on the heel you can see the Eurowings logo. Otherwise, the shoe is quite clean and completely white.
Is the shoe available for purchase?
Gerald: No. The shoes are exclusive for the employees of the airline.
The next Sneaker Flyday will take place on Friday, October 7, 2022.
View this post on Instagram