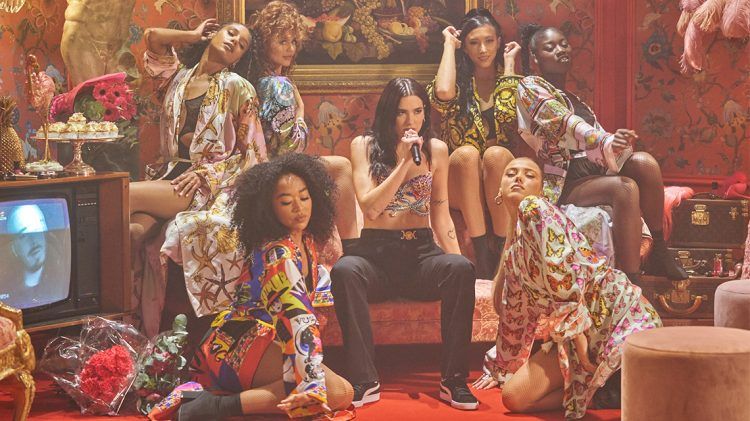 Live at
Studio 2054
PUMA employees among 5 million who watched livestream concert of new brand ambassador DUA LIPA
December 1, 2020
PUMA employees among 5 million who watched livestream concert of new brand ambassador DUA LIPA
December 1, 2020
It was a nice surprise to all PUMA employees. They had the chance to register for a free ticket to see
Dua Lipa´s live show "Studio 2054"

. And they did not miss out on this chance. They were among over 5 million people across the world who watched Dua´s epic concert on the weekend.

In 2021, Dua Lipa will be the face of PUMA's 'She Moves Us' campaign, which aims to inspire and connect women around the world. Dua already connects with her PUMA family and this weekend thousands of PUMAs joined the fun and watched her show.
Party in your living room
Performing live from a warehouse, she was joined by Kylie Minogue, Elton John, FKA twigs, Bad Bunny, Miley Cyrus, and other guests during the show. The '80s-inspired set, included hula hoops, roller skates, disco balls, glitter explosions as well as several epic costume changes throughout the night. We especially liked her and her dancers' SUEDE kicks (of course). During two songs, we also spotted some neat T7s as well as other PUMA apparel. This show was such fun! Thank you Dua!
Dua Lipa also recently picked up six nominations for the 2021 Grammy Awards by the way. Our fingers are crossed!
Studio 2054 setlist 
Future Nostalgia
Levitating
Pretty Please
Break My Heart
(Untitled) (with FKA twigs)
Physical
Boys Will Be Boys
Cool
New Rules
Prisoner (with Miley Cyrus)
Un Día (One Day) (with J Balvin, Bad Bunny, and Tainy)
Fever (with Angèle)
One Kiss
Real Groove (with Kylie Minogue)
Electricity
Rocket Man (Elton John)
Hallucinate
Don't Start Now