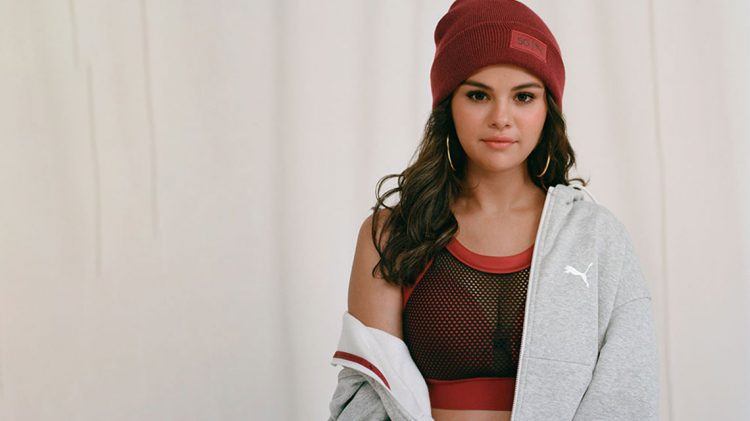 Let your inner
strong girl out
PUMA drops first Selena Gomez collection!
November 28, 2018
PUMA drops first Selena Gomez collection!
November 28, 2018
Singer, actress and PUMA ambassador
Selena Gomez

is not only one of the most talented artists, but also the

strongest girl we know!
Fusing her power and voice with PUMA's heritage in sports and fashion, the two came up with the strongest collection we have seen so far:
SG x PUMA Strong Girl!
After Selena already designed her first shoe with PUMA in April, we finally have a full collection! SG x PUMA is turning every woman's inner forte to the outside: Having "strength" stitched into every piece, Selena Gomez and PUMA created a one-of-a-kind collaboration.
The "Strong Girl" collection, inspired by Selena's initials, features confident colors and bold silhouettes in many different styles, helping every girl to stand out from the rest. That is exactly what Selena Gomez wanted to achieve with the collection, as our ultimate strong girl herself is no stranger to challenges.
Strength is something I try to own every day. I wanted to create a collection that makes women feel sexy, empowered, and strong. I love every piece that I designed and hope it inspires others to find their inner strong girl.
Legacies of strong women from the past inspired PUMA and Selena to create classic pieces that balance femininity and modern edge, sport and fashion. They were compassionate but uncompromising, fearless but approachable, just like the collection is.
One of the key pieces is the SG Runner, a shoe designed and constructed by Selena, blending her personal style with PUMA's classic court and running shoes.
The apparel and accessories for the Strong Girl collection are rooted in Selena's personal taste and styles, coming in colors she herself wears most in her daily life: white, gray and black.
While the collection is low-key on the color front, it comes up with a bunch of key pieces meant for mixing, matching and layering.
Let your inner strong girl out and make sure to get the SG x PUMA "Strong Girl" collection on December 12th at PUMA.com or selected retailers worldwide.