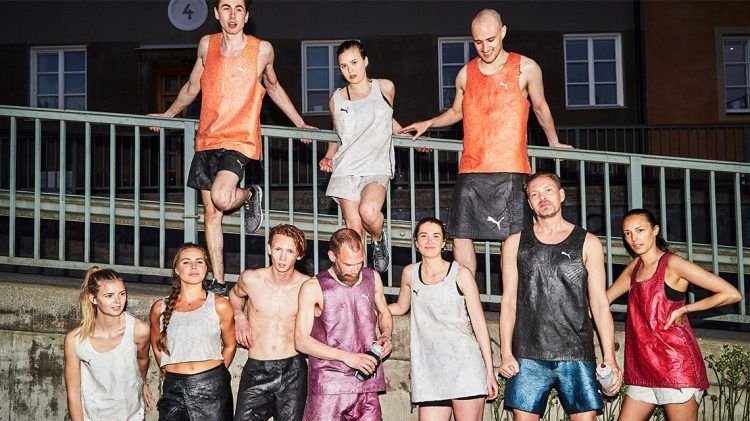 Design
to
fade
PUMA design project explores sustainable alternatives to making and dyeing fabric
June 17, 2020
PUMA design project explores sustainable alternatives to making and dyeing fabric
June 17, 2020
Check out PUMA's third biodesign project since 2016. Some of the products are dyed using bacteria, while others are made of degradable materials, which are made in closed loops and can be manufactured locally and at short notice. The "Design to Fade" collection hasn't made it to a commercial stage yet, but it is an important step towards making PUMA even more sustainable in the future. We are on it!
With the collection "Design to Fade" PUMA once more explores the future of sustainability. For this year's project, PUMA teamed up with Dutch project Living Colour and Swedish design firm Streamateria.
The Living Colour products are made using a dyeing method that employs bacteria to do without hazardous chemicals, less water and less energy, which minimizes the negative effects on the environment. The bacteria are fed with a nutrient which makes them produce a pigment, which can then be used to dye almost any kind of fiber.
Our times require us to rethink not only what to create but also how we create. With Design to Fade, we are working on a future, which focuses on sustainable production methods and recyclable materials.
In the cooperation with Streamateria, PUMA focused on making fabrics in closed material loops, which become a source of raw material after they have been worn. This is made possible through a circular production chain with zero tolerance to waste. Materials are constructed out of a printed mesh-structure, which is coated with a bioplastic, creating a textile-like garment.