Dance-Off
PUMA China kicks off the first PUMA FOREVER DANCE contest
July 4, 2023
PUMA China kicks off the first PUMA FOREVER DANCE contest
July 4, 2023
As part of PUMA China's
PUMA 75th

anniversary celebrations, PUMA China hosted its first

PUMA FOREVER DANCE

(PFD) contest. The contest celebrated our brand's heritage through PUMA's iconic

Suede

sneakers, and supported the development of street dance culture. The contest took place in Guangzhou, Chengdu, Beijing and Shanghai with over 1,300 participants – there was even an online challenge on China's version of TikTok, Douyin, that attracted

 

270 million views!
Contest participants could show off their best moves in four different categories: popping, locking, hip-hop and breaking. With the competition starting in early May, the grand finale was held in Shanghai on June 17th for the final dance battle. Acclaimed dancers and renowned musicians from around the world – such as Henry Link (legendary hip-hop dancer) and Taisuke (PUMA Japan ambassador and top b-boy in Asia). The final was live-streamed on Douyin – and attracted over 7.6 million views!
"PFD breaks down the barriers of the stage, encouraging everyone to embrace dance and self-expression anytime, anywhere."
Winners and Judges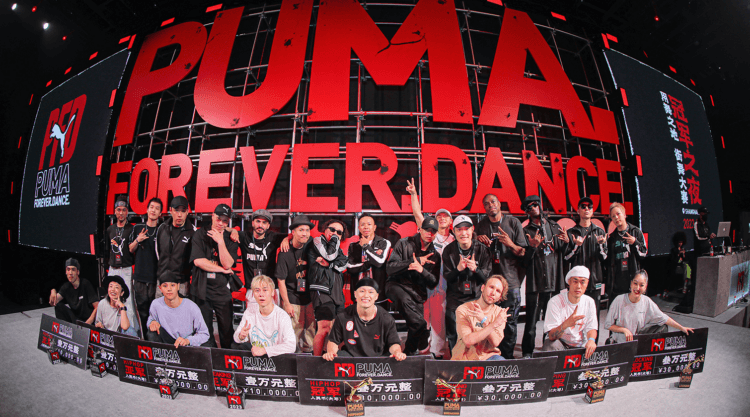 Check out the winners!
Locking – Hiroko
Popping – Xie Bo
Hip-hop – Riceball
Breaking – DC-Flamingo